Engineering Placements : A glance at the varying graph
For the first time in five years, 42% of students have recorded engineering placements in 2017-18 hitting the highest rate.
Engineering is one of the most preferred choices of the Indian students when it comes to deciding on a suitable career path that they want to pursue. This is the major reason why India has so many engineering colleges and producing a multitude of engineers annually. The most disheartening thing, on the other hand, is an equally fluctuating graph of placements for these engineering students. Despite Colleges promising On-Campus placements, a lot of engineers still find themselves unemployed even though there is a visible increase in the number of placements as well.
So let's look into this dwindling graph of employability for engineering students in India.
The Graph Growth of Campus Placements for Engineers
Campus placements are essential for every engineering student as it not only ensures them employability but also gives them the much required kickstart propel their careers forward. The decrease in the employability rate of engineers gives rise to a lot of tension for engineering students as to whether they'll get a placement or not. As per the statistics obtained from the All India Council For Technical Education (AICTE), in 2016-17 38.39%  of engineering students got campus placements whereas, in 2013-14, the figures were a mere 31.95% which is still more than the figures compared to 2012-13 which were just 28.7%. This time the figures have finally crossed the 40% mark by having 41.74% campus placements of engineering students.
While it's sad that more than 58% of students are unemployed, this is by far the best proportion of students getting campus placement in India from their respective colleges. There is a pressing need to steer the curriculum such that it enhances the employability of engineering graduates. In the course of their graduation, they need to start working upon their resumes and one way to do this is by interning at reputed companies. Internships give students practical knowledge and experience which is often required by companies. Those students who have done internships land a job easily. An AICTE official said that more than 3.8 lakhs students were able to find themselves summer internships and even more students would be looking for internships in the future hence contributing the increase in the number of placements.
Since the academic session of 2015-16, the number of enrollments has been rapidly declining. In 2016-17, total intake capacity at undergraduate level was 15,71,220, out of which total enrolment was 7,87,127 only. In 2015-16, total intake was 16,47,155, of which enrolment was 8,60,357 only. The enrolment of students has decreased to 750,00 in 2017-18 from 944,000 in 2013-14. The number of engineering colleges in India under AICTE has also decreased from 3400 in 2014-15 to 3255. It has also been speculated that 400 more standard colleges have applied for closure to AICTE and AICTE itself wants to close 800 more colleges who are failing to meet the standard of education and infrastructure required by AICTE.
College Shutdowns: an Increasing Graph
This increase in the closure of engineering colleges is due to two major reasons. One of the reasons is the poor rate of enrolment due to which several states prompted AICTE to ban the creation of more engineering seats. The states which submitted a petition to the AICTE asking not to set any more technical institutes are :
Haryana
Madhya Pradesh
Chhattisgarh
Telangana
Maharashtra
Rajasthan
Second, is the poor infrastructure and the lack of these colleges meeting the demands and guidelines laid down by AICTE.
The number of enrolment for Postgraduate and Diploma programs in Institutes under AICTE has also witnessed a marginal depletion. This is due to less number of jobs and increasing opportunity in varied fields.
"First of all, there is not much difference statistically. There are always errors in such reporting and this could be within the margin of error.

Second, there is a reduction in the number of graduates, and hence the same number of jobs would result in a higher fraction of graduates getting a job.

Third, the average quality of graduates may have gone up slightly since it is the poor quality colleges that are shutting down and students today have better access to quality education through MOOCs and other online material.

So lots of factors adding a tiny bit each. The internships may have also added a tiny bit. I wouldn't agree that internships are the major reason."
said Dheeraj Sanghi, a professor at IIT Kanpur.
Let's hope the number of placement increases this year as well. AICTE is working diligently towards achieving this by collaborating with LinkedIn and Monster.com for various projects.
What do you think about this? Will campus placements increase with time or not?
Let us know in the comments below.
Also Read: ENGINEERING : The Road Taken By Many Indians
15 Important Statistics And Facts About Indian Higher Education That You Never Knew
A nation's strength is acknowledged by its education system. A developed nation is expected to have people who are inevitably educated. India, being the third largest higher education system in the world, next to the United States and China is continuously making strides in the field of education. over the past few decades, the Indian higher education system has been proliferated by leaps and bounds. In the future, India will be one of the largest education hubs provided they allocate maximum budget for encouraging scientific research and enabling greater transparency and accountability. The arrival of the private sector in the education system has revolutionized education system a bit.
Let us ponder on 15 Important statistics and facts of Indian Higher education.
1. Total Universities
There is 903 Universities, 39050 Colleges and 10011 Stand Alone Institutions listed on Higher Education portal. 343 Universities are managed privately and 357 Universities are located in rural areas.
2. Institutes for Women
15 Universities are founded solely for women, 4 in Rajasthan, 2 in Tamil Nadu & 1 each in Andhra Pradesh, Assam, Haryana, Delhi, Karnataka, Odisha, Uttarakhand, and West Bengal. 60.48% Colleges are located in Rural Area. 11.04% Colleges are exclusively for Women.
3. Only 36.7 % Colleges run Post Graduate Level Programmes whereas Only 3.6% Colleges run the Ph.D. programme.
4. Enrollment Figures
Less than 100 students are getting enrolled in 18.5% of the Colleges and only 3.6% of Colleges have enrolment more than 3000.
5. Girls are not far behind
Six million is the total enrollment in higher education with 19.2 million boys and 17.4 million girls. Girls constitute 47.6% of the total enrolment.
6. Gross Enrollment Ratio (GER)
GER in Higher education in India is 25.8%, which is mainly calculated for 18-23 years of age group. GER for the male is 26.3% and for females, it is 25.4%. For Scheduled Castes, it is 21.8% and for Scheduled Tribes, it is 15.9%.
7.  Approx 79.2% of the students are enrolled in the Undergraduate level programme. 1,61,412 students are enrolled in Ph.D. which is less than 0.5% of the total student enrolment.
READ MORE: Best Education System In The World
8. Arts and Humanities Courses are ruling the roost at Undergraduate enrolment
36.4 % of students are enrolled in Arts/Humanities/Social Sciences at Undergraduate level courses followed by Science (17.1%), Engineering and Technology (14.1%) and Commerce (14.1%).
9. At the Ph.D. level, science stream is getting maximum enrolment followed by Engineering and Technology. On the other hand, at P.G level maximum students are getting enrolled in Social Science stream and Management comes next.
10. Uttar Pradesh emerges at number one with the highest student enrolment followed by Maharashtra and Tamil Nadu.
11. SC, ST, Minority and other backward Classes Enrollment figures
Enrollment status for Scheduled Caste students constitute around 14.4% and Scheduled Tribes students constitute about 5.2% of the total enrollment. 35.0% of students belong to Other Backward Classes. 5.0% of students belong to Muslim Minority and 2.2% constitute from Other Minority Communities.
READ MORE: 6 W's One Must Know For Higher Education Ranking
12. Foreign Students Enrolment
The total enrolment number of foreign students enrolled in higher education stands 46,144. The foreign students are coming to study from 166 different countries from across the globe. The top 10 countries together constitute 63.4% of the total foreign students enrolled. The highest share of foreign students come from the neighboring countries of which Nepal is 24.9% of the total, followed by, Afghanistan (9.5%), Sudan (4.8%), Bhutan constitutes (4.3%) and Nigeria (4.0%).
13. Teachers in Higher Education
The total number of teachers in Indian higher education stands around 12,84,755, out of which about 58.0% constitute male teachers and 42.0% are female teachers. At all India higher education level there are merely 72 female teachers per 100 male teachers.
14. Pupil-Teacher Ratio (PTR)  
if the regular mode of enrolment is concerned, Pupil to teacher's ratio in Universities and Colleges stands 20 whereas PTR for Universities and colleges is 30.
15. Enrolment
female students is lowest in Institutions of National Importance followed by State Private Open Universities, Deemed University-Government.
80,000 Ghost Teachers: What Is The Fate Of Indian Higher Education System ?
India has one of the largest education networks in the world with 864 universities, 40,026 colleges and 11,669 standalone institutions spread throughout the country. India's Higher Education System offers the country with great opportunities and new possibilities every year yet the HRD ministry has come out with surprising results including 80,000 Ghost teachers in the Indian Higher Education System in a recently released survey.
The Ministry of Human Resource Development (HRD) has recently started an annual web-based report called All India Survey on Higher Education (AISHE) to portray the status of higher education in India. Its main aim is to strengthen the official statistical system to produce Education Statistics periodically accessible with timeliness and quality with reviewing the performance of education sector and regional divergences across the country.
These surveys would be updated annually on the site: http://aishe.gov.in
THE SURVEY: A little tour into its History of Indian Higher Education System
The HRD Minister Prakash Javadekar on 5th June 2018, released the AISHE for the year 2016-2017.

The Survey initially started in the year 2010-2011 and is a pan-based exercise on Higher Education's status all over India.

This survey collects data on various things. It covers parameters like teachers, student enrolments, programmes, examination results, education finance, infrastructures, etc.

Despite a large number of Institutions in India, few of them did not respond to the survey. Its findings were based on the responses from 795 universities, 34,193 colleges and 7,496 standalone institutions.

The number of educational institutes listed on the AISHE portal has also been increasing. This year the portal also witnessed

the data being collected for teachers under the name "Gurujan".

The survey also ensures that the HRD is able to maintain a sound database which gets updated annually as per the information shared by the varied institutions all over India. This then will help the government in making better policies and decisions for the education sector.
BAD NEWS: The shockers from the survey
The AISHE 2016-17 also listed

80,000 ghost teachers in the state and private universities

who have been using various shady methods like proxy at multiple places to work as a full-term employee.

The Aadhaar number will help them being identified and strict actions will be taken against them

Gross Enrolment Ratio: A real mediator of Indian Higher Education System
The  Gross Enrolment Ratio (GER) measures statistically the number of students enrolled in the education sector of India. The country is

aiming to attain its GER to 30% in Higher Education by the year 2020.

It is the ratio of enrolment in higher education within preferably between the age group of 18-23 years.

Though there has been a significant growth in GER from 2010-11 from 19.4% to 25.2% in 2016-17. The proportion of students enrolled in the year 2015-16 and 2016-27 hasn't increased dramatically.

Tamil Nadu had the Highest GER with 46.9%

while on the other hand,

Bihar is at the bottom with 14.9%

GER in the country.

Six states have GER higher than the national average GER i.e 25.2 %. The states are Tamil Nadu (46.9%), Himachal Pradesh (36.7%), Kerala (34.2%), Andhra Pradesh (32.4%), Haryana (29%) and Punjab (28.6%).

The growth rate of the  GER for the minority communities and Muslims in India has been slow.

Gender Parity Index: A Brighter Future for Women
The Gender Parity Index (GPI) is the ratio of the number of females by the number of males enrolled.

Seven States in India have been Registered as having outnumbered the men in higher education by women. These states are  Goa, Himachal Pradesh, Meghalaya, J&K, Nagaland, Sikkim, and Kerala.

The

GER  has improved from 0.86 to 0.94

for the corresponding period.
Other Achievements: Foreign students and women universities
Also among other things, despite having just 9.3 % of colleges exclusively for girls, there are 15 exclusive women universities across 10 states.
Source : 

indiatoday | ibef
MHRD puts blame on Teachers for over 5600 vacant posts in central universities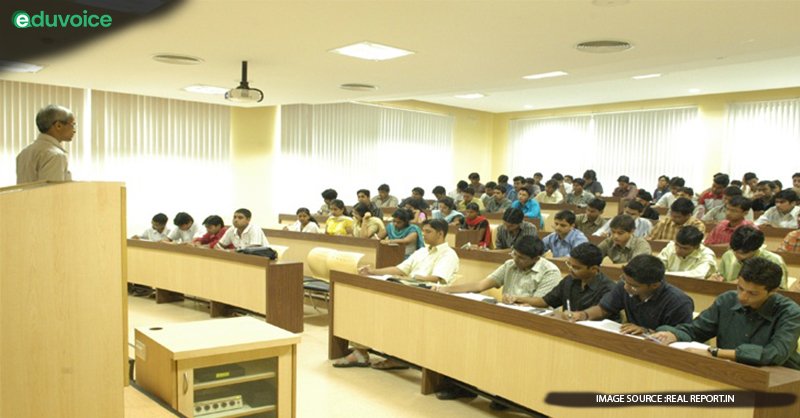 Severe crisis of talented teaching staff is being faced by a number of educational institutes across India. There are thousands of vacant posts for teachers in IITs, IIMs and various other technical institutes. According to Government officials, there is a lack of skilled and talented youth applying for the vacant posts. As per a recent HRD ministry report, there are a total of 5606 vacant posts for faculty members in central universities out of which, 2806 seats are vacant in the IITs.
Around 1870 seats are vacant in the National Institutes of Technology and the Indian Institute of Science and Technology. 258 seats remained unfilled in prominent Indian Institutes of Management.
List of institutes with vacant posts :
1.   Indian Institutes of Technology-2806
2.   Indian Institutes of Management-258
3.   Indian Institutes of Information Technology-324
4.   School of Planning and Architecture (SPA)-96
5.   Indian Institutes of Science (IISc), Bengaluru -88
6.   Indian Institutes of Science and Research (IISERs)-100
R Subramanyam, secretary of Higher education, Ministry of HRD , said that there was some error while preparing the list of the vacant teaching posts and the actual number of vacant teaching posts is 3000 which has remained vacant due to the absence of skilled youth. He also added that there will be a process to fill these vacancies once the correct list is out.
" The rise in the number of vacancies is because of the review petition filed by the HRD ministry in the supreme court in April against the quota reservation for teachers appointment."
Said Kuldeep Chand Agnihotri, vice chancellor, central university of Himachal Pradesh.