Universities: National or Local?
---
Former Vice Chancellor, Ansal University
---
India is supposed to have had the roots of higher education dating back as early as the 1000 B.C. Though at that time the education provided by the then institutes were the ancient knowledge of the Vedas. The modern education system was actually set up during the colonization of India and The Indian Higher education has gone through many transformations, some for the better while some for the worst. One of the regrettable change over the year has been the alteration of the universities from national to local.
There was a time in India where there were many universities deemed national. Now, this title has been fading away like the passing wind. Only a few of these universities have managed to keep the title that too with great struggle. Despite this many national universities who have a glorious past, unfortunately, are turning in to local universities like a rapid fire. So, what exactly went wrong which led to land these universities with such defective fate?
Education which is vital for the growth of a country and especially in a developing nation like India, it is more important that the education sector flourishes. It is considered that the universities are a micro picture of the society we live in. It is like the mirror image of the changes in our society. So whatever happens on our campuses doesn't only affect the students, teachers and faculty but also the nation itself. Several reforms that started around the year 1975 have had a calamitous impact on the universities of India.
Around this era, one of the significant thing that happened was the formation of regional parties in India. The political dispute had a major impact on the education sector. The regional parties wanted to win elections and to have an upper hand on the national parties, these regional parties catered the needs of the local community. However, this thinking didn't unite the nation to work forward for development instead divided it for worse into National and Regional lines. So we moved from national level thinking to regional level thinking. The cherry on the cake was the steps taken by Regional parties to have topped the political stature. To further strengthen the political hold successive regional governments pushed for admissions of local students in universities. Appointment of faculty and staff was based on regional lines. Though, some can say this was a good move and ensure employment of the locals in the long run, this move had a few setbacks hence declining the level of education. This was a very destructive move for Indian universities.
The local and regional interests were taking priority over the national interests. Although the country is divided into 29 states, in reality, it shouldn't be divided when working for maintaining the standards of the education system at the global level. This division was made for better governance of the country, not for the destruction and loss of advantage that we had previously on the global community.
Our universities and education sector now is the reflection of this poor governance and divided behaviour. The political pressures ensured that local students got priority in admissions, local people got priority in jobs and this completely ruined the diversity within the University System. As most of the students were and the teacher was becoming then the universities started to become the breeding grounds of the political parties instead of the temple of education. This also cuts back the diverse nature that the Indian Universities usually should provide. Unions became powerful that they have support from political parties as well. These are the few ways which led us to this moment, that we have to witness the fall of the mighty National Universities of India into one with just local jurisdiction.
Only if we could travel back in time and maintain the level of education that we had before. It would be good to have these National Universities back.
These are some key features of the National Universities:
The Faculty in the National University is among the best of the teachers from around the country and from different parts of the country. Hence bringing the culture and linguistic features with them. Almost all states and union territories are represented in the university by faculty members and administrators.
These appointments are based on merit and not the preference of being from that region or being a local of that community, hence its open for all and fair for everyone as it gives everyone equal chance of appointment and also increases the level of competition.
There is a fair mix of minorities among the faculty and staff and there is a place for people of different faiths. Hence, it is diverse in nature and can be a learning experience for both teachers and students.
Likewise the appointment, the admissions are also open to everyone from the country. Students come from all parts of the country and not just a single region.
Despite all the odds, there are few universities like JNU and University of Delhi (DU) that have been holding onto the position of being a National University. We hope that the golden days of the National Universities will be back like the 90's fashion. And the concept of local university dissolves as quickly as venom does with blood and kills the ill factors destroying the level of education in India.
What do you think about this? Should Regional or Local benefits be given?
Do you want the National Universities of India to make a comeback?
Let us know in the comments.
Three Things to Make a Great Teacher
---
—– NAAC ACCREDITED A GRADE  —–  
DIRECTOR, ECOSYSTEM FOR INNOVATION AND ENTREPRENEURSHIP (EIE)
(an SGVU  initiative to promote Innovations and Entrepreneurship)
Principal, SGVU Academic Staff College (GV-ASC)
Professor and Dean, International School of Business Management (ISBM) 
Suresh Gyan Vihar University Jaipur, India
---
Teaching is the best profession in the world because a teacher transforms an ordinary person into an outstanding citizen. The role of the teacher is very difficult to understand and also very challenging. Only someone who loves this profession would be able to do justice with the rising expectations. Being a teacher, I wish to share three fundamental principles, which can help in our transformation.
Don't Teach – Let them Learn
The overemphasis on teaching kills the opportunities of the transformation of students. Students wish to learn and grow and a teacher is a mere facilitator. It is the fundamental role of the teacher to kindle a desire to learn, understand the hurdles faced by the students and create pathways for learning. This learning may be the result of mutual learning. The teacher may not be teaching, but creating an environment for learning. The mere presence of teacher may kindle a desire to learn and students may support each other in the process of learning.

Convert Classroom into Learning Centers
A teacher converts a classroom into a learning center. Mere a building doesn't convert it into a learning center. The bricks and mortar present do not create an opportunity to learn. Students may end up feeling frustrated in a suffocating chamber. However, a teacher can break this situation and convert this room into a learning center, where students are willing to learn something. Their willingness and their efforts to learn to create the required ambiance, which is further developed into an open forum for curiosity, inquisition, inquiry, discussions and information sharing.

Keeping the Slow Learners in Perspective
A teacher has to address a variety of students. A classroom may contain 60 learners, but everyone is not learning at the same pace. Some of these are fast learners and they are able to grab the attention of the teacher also. They are able to increase the speed of discussions in the classroom and create a stimulus for fast-paced learning. The teacher has to understand that there are also some slow learners. The art of teaching is to blend teaching at such a pace that there are opportunities for learning for both fast learners and slow learners. It is easy to teach to the fast learners. However, a great teacher is someone who is able to reduce the pace to the level of slow learners and enable them to come up to other students also.
The art of teaching of the teacher should create an opportunity for learning for everyone present in the classroom. When the entire class is involved in the learning process, there is a true environment for learning. A new teacher generally tries to be very fast in teaching due to over-enthusiasm.
However, with the passage of time, the teacher realizes that true joy of teaching comes when the student at the bottom of the class emerges as the winner at the end. The transformation of an ordinary student into an extraordinary learner is the best reward for the teacher.
Gap Between our Education System and Industry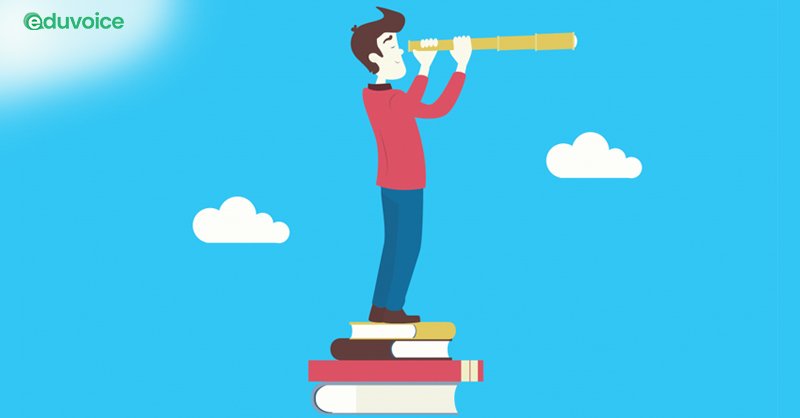 ---
Prof.(Dr.) Anish Gupta
Editor | Amity Journal of Computational Sciences
---
Read on our article on the emerging gap between our education system and industry by Prof.(Dr.) Anish Gupta, Asstt. Dean Academics at Amity University
If we look in today's scenario, we will find there is a tremendous downfall in our existing education system. Generally, we used to hear that many of the colleges were shut down due to lack of admission. Many of the leading industrialist quote that we are producing professional such that 84% of them are not eligible for jobs. Now, the major question which arises is WHY? If we try to understand the major issue for the same, there are various factors which have caused this problem. Still, we are not trying to accept and rectify these issues.

The major issue is our approach. Parents want their child to study, they want that they should score good marks, they should get a good job and earn lots of money. They should be trained from there childhood to become a doctor, engineer etc. as per there family background and suggestions received from others irrespective of the capabilities of their children. But now the question arises what child want? Do he/she want to become the same as his/her parents want? Or he/she want to do something different as per his/her creativity. If we study without interest in any subject or field our productivity will be less and will lead us to inefficient working.
Secondly, our course structure. We used to say and accept that the technology is changing very fast. End-user requirements are changing tremendously. Did our course structure is changing at the same speed? The answer is NO. We have governing bodies known as AICTE, UGC etc., who have made the rule that in the Academic Committee of the Institute there should be members from Industry. The question arises how many do have? How many go for regular meetings? Whether the suggestion received from Industry experts is accepted? And up to what percentage it is being implemented? The answer will be merely 1%. Here we lack in our Education system. We fail to meet industry requirements.
Our education system is now required to be specialized rather than domain specific. We should not teach computer engineering. We should teach Artificial Intelligence, Digital Image processing etc. Instead of creating a dentist, we should specialize them into a specific field. If surgery required, then RCT expert should do it instead of a dental surgeon. Such specialization will meet the industry requirement and will lead to fruitful output.
Every College/University should be bound to have an Industrial expert in their Academic body. The quarterly meeting should be conducted, and the suggestion should be implemented in the Academic system. This will lead to the better education system with industry-ready brains.
"OOC"Out of College Youth , Human Capital and Higher Education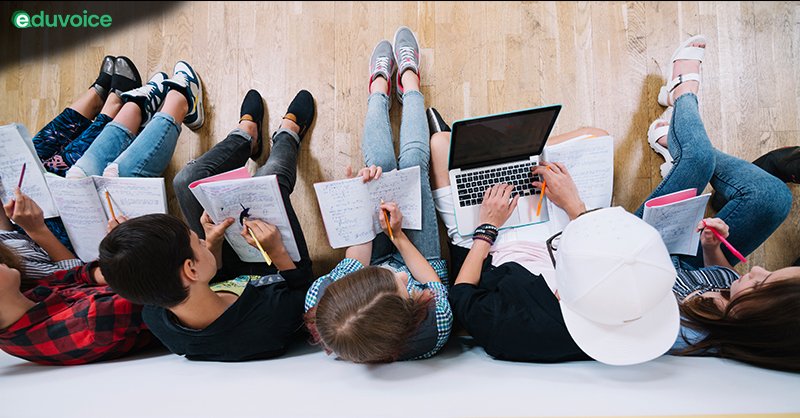 Power To  Empower Youth Through Quality Higher Education

---
Director, National Outreach & Network
Former Dean, Liberal Arts, Science & Commerce
MIT-World: Peace University, Pune, India
---
Read on our article by Professor Dr Sudhir Gavhane explaining " OOC " YOUTH , HUMAN CAPITAL AND HIGHER EDUCATION  and imparting Power To  Empower Youth Through Quality Higher Education
" The power of youth is the common wealth for the entire world. The faces of young people are the faces of our past, our present and our future. No segment in the society can match with the power , idealism, enthusiasm and courage of the young people."
Kailash Satyarthi
Nobel laureate ( Peace) India & Founder,Bachpan Bachav Andolan 
Human Capital is more powerful than the capital itself, but most of the corporates and Higher Education Institutions (HEIs) fail to understand this power of Human Capital. They invest hugely on buildings, posh infrastructure, magnificent offices, highly impressive and aesthetically marvelous premises but they don't invest or reluctant to invest on getting highly talented and experienced human capital by paying them handsome packages and mostly don't have the policy to retain them. Employees are low paid, not seen experiencing freedom, support and mostly their capabilities are under-utilized. Ultimately it's a loss to the organization, if they follow such dangerous path of Human Capital Management(HCM). Actually, there is a need to have Human Capital Management department or unit, which top corporate houses have in place. In the higher education sector, it is noticed that the top management is seen not worried at all, though their sincere, hardworking & trusted human capital- staff continuously leave their jobs. They miserably fail to retain them, hence their attrition ratio is too high. It's not seen that private sector higher education organisations fail to follow concrete retention attempts.
Quality Human Capital is an oxygen for any organisation including higher education and they do not fall from space or from so-called heaven. After all who creates capital? Wealth? It's an output of competencies of powerful and creative human beings. They only with their training, education, character, passion, and pains generate capital and wealth. Like any monetary capital, if human capital is not utilised properly and optimally, we can't expect and achieve the desired progress and prosperity. Thus to empower any nation, first, we have to empower its youth by Education, Knowledge, Skills ( EKS) to engage themselves in building their own life and ultimately nation building. Youth population by its talent and energies shapes and reshapes the future of any country. It's more true about India as our nation is full of the youth population, meaning it's a storehouse of abundant youth power. What's needed is to have a roadmap and runway to march towards progress and prosperity by utilising this youth power wisely and creatively. Human capital is the strength of any nation, if their talent and abilities are explored and expanded by giving them appropriate opportunities and professional and life skill training. Higher Education gives you opportunities to discover Yourself, uncover your hidden potential and talent and expand your horizons about your career.
My mantra about youth is very simple.
Youth + Quality Higher Education + Skills + Human Values = Empowerment.
It's process of discovery of human potentials and applying them for construction of the future of youth and nation.
If you don't consider this as the priority before the nation, then this youth force may get itself indulge into destruction, instead of construction and rebuilding of a nation. Any lawfully established democratic Government shouldn't aim at and strive for Jobless Growth but for "Job Full Growth ".


India: Storehouse of Global youth
At present in India, we have 423 million youth population in the age group of 17 to 24 years. The share of the youth population in total population in India is as much as 34.8%(2011). As per the United Nations Population Division India has the highest number of 10 to 24-year young population, which is 242 million, that of China is 185 million. India is expected to have a 34.33% share of youth population by 2020. Therefore, we can say that this youth population of India is and can be its strength and at the same time it can be a serious threat too.
It depends on our decision, whether we want to take advantage of  "Demographic Dividend " or "Demographic Danger".
Out Of College ( OOC )Youth: 125 million
In Country like India, the Gross Enrolment Ratio ( GER) in higher education is near about 25 %.
GER is calculated on the basis of how many percentages of the youth of 18 to 23 age group have entered college for higher education? What does this mean? In the first quarter of the 21st century, In the continental size country like India with 1.2 billion population and going to remain global hub youth population, more than 82% youth of 18 to 23 age group is still Out Of College( OOC). As per the population statistics the youth population of 18 to 23 age group is around 160 million in India and out of them only 35 million youth could reach & enter in college / higher education. Even now in the year 2018, in the vast country like India, what I call "Out Of College" youth ( OOC -Youth ) population is 125 million. This "OOC Youth " number is huge his I call it an untapped and neglected Human Capital of India.
Why I say this because in terms of GER ( Gross Enrolment Ratio) in higher education of the prominent countries in the world such as USA, Sweden, Norway, Finland have their GER around 80% and more. The developed nations' average GER in higher education is 55% to 60 % and the world average is 38%. It means in the eligible age group of 18 to 23 only this much percentage of youth can get an opportunity for higher education. Others drop out due to socio-economic and cultural reasons and the GER stands for this. Then there is a concept of "Graduation Ratio" meaning out of youth, who have taken admission or entered into colleges and universities, how many percentages of them complete their graduation successfully? That ratio is called as Graduation Ratio. It's but natural that Graduation ratio in India is going to be lower than GER.
The naked truth of Indian higher education is that,
1) Majority youth is Out Of College ( OOC Youth: 82% – 125 million).Their human capital is not appropriately utilised for their own progress and societal and national development. It's a huge loss to the nation. It becomes the reason for ever-increasing criminality as we are not providing them legitimate jobs and livelihood.
2) With the <=25% GER in higher education at present ( which was less than 10 % decade ago), India has given birth to more than 400 million middle class, which is having purchasing power and hence India has become one of the best markets of the globe. Just imagine, if we educate our youth and create the infrastructure required to achieve GER of 50% to 60%  by way of establishing more public and colleges and universities to increase Gross Enrolment Ratio. Higher education is becoming not only costly but also unaffordable to lower class, middle-class families. Hence we need to create quality public universities and even private universities with charitable motives, then only quality higher education can be made available for weaker and middle-class section of our country. This is the investment for creating happy future for the nation and youth.
India needs aggressive steps for the expansion of the public higher education system. It is every possibility, that India can achieve high-level GER and massive higher education expansion with quality infrastructure and teachers. The regulatory agencies need to monitor and ascertain whether any college or university has developed required infrastructure and quality and qualified teachers before giving them permission. Then and then only we can do the massive expansion with inbuilt quality.
Let's understand this and plan for the future of our beloved nation India and its youth.