NIIT's Next-Gen courses in Digital Transformation in Indian Universities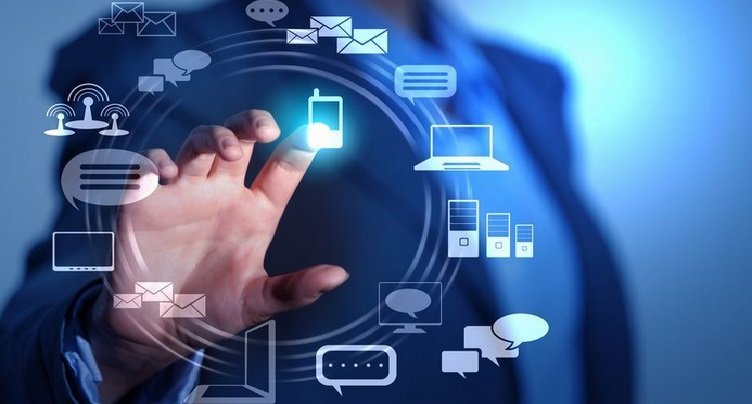 'Will help students succeed in a Digital Era'
NIIT Limited (National Institute of Information Technology), a global leader in skills and talent development, now offers Next Gen courses in Digital Transformation to the Universities in India. NIIT will introduce its globally acclaimed proprietary NIC (NIIT Inside Campus) model in universities and colleges across India.
Futuristic Programs At Offer
Through strategic tie-ups with premier institutions, NIIT will offer futuristic programs in following categories:
— MEAN Stack
— Big Data & Data Sciences Stack
—Design Thinking
–Cloud Stack
—Internet of Things (IOT) Stack
—Artificial Intelligence and Machine Learning
–Robotics and Virtual Reality
—Cyber-Security.
There is a huge variation in standards of technical colleges in the country, a majority of whom churn out graduates, who are not employable. 'NIIT Inside', a globally successful on-campus aims to bridge this gap. NIIT Inside is an effective solution that helps universities and higher education institutions to keep pace with changes in the global and local IT industry. It equips its students with the latest, in-demand skills that make them relevant in today's work scenario.
Elaborating on the strategic move, Rahul Patwardhan, Chief Executive Officer, NIIT Ltd., said "The Digital Transformation wave is upon the world and 'go Digital' has become the chant for those keen to survive and thrive in the emerging Digital age. Through our 'NIIT Inside' model we will work with educational institutes across India to help them modernize their curriculum and offer futuristic career programs to their students."
Sanjay Tickoo, Head, Emerging Markets & NIIT Inside Business in India, NIIT Ltd, said, "This is indeed a very significant initiative in India wherein we will work closely with the higher education institutions to promote the industry-academia interface by offering cutting-edge programs in Big Data, Java Enterprise Apps with DevOps and more to help create a talent pool aligned to the industry needs."
Private Sector to Fund and Aid in boosting Higher Education in India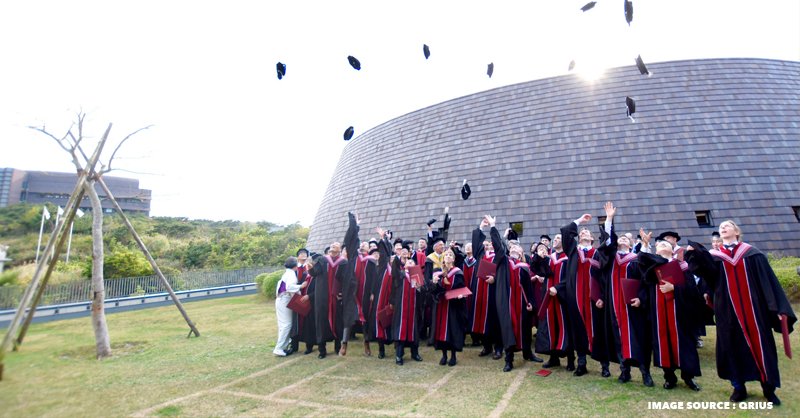 Higher Education in India might receive a significant monetary boost as the government is planning to rope in private companies and high-net individuals (HNIs) to finance and promote higher education across the country. The ministry of human resource development has prepared a draft of the plan and will present it before the Union cabinet for consideration.
Two government officials have stated the plan will be implemented through the Higher Education Funding Agency (HEFA), a non-banking financial company, under the human resource ministry.
Roping in HNIs and private companies might lead to improvements in higher education in India, and government officials seemed optimistic. "Bringing in industries or industrialists or high net-worth individuals for HEFA equity will have three benefits. One, structured and clean private funding. Two, outside experience of managing higher education funding. And three, curb chances of manipulation at the institutional level," a government official told Live Mint. HEFA is financing the needs and promotion of research and innovation beyond budgetary allocations.
In February 2018, Union Finance Minister Arun Jaitley said that the education sector was a priority for the Indian government.
Why does this matter
In 2014,reports says that a mere 10% of students have access to higher education in the country. The article cited a report by a development economist Abusaleh Shariff, and mentioned that residents of Bihar, Uttar Pradesh, and West Bengal have the worst access to higher education.
Report details that lax quality and a lack of accountability and widespread innovation is what ails higher education in India. Indian higher education seems to be suffering from a two-fold problem of quality and quantity. The Indian government seems to think that privatizing education is the only solution. However, along with private investment, the government also should look to invest more in education. India's spending on education is much lower than that of other countries.
Perhaps some degree of privatization is the only way out for better higher education in India. However, along with adequate funds, the government must ensure the funds are being allocated to improve the quality of teaching offered to Indian students, thereby, improving accountability of the system.
Impressed by SPPU 's consistent performance and high ranking, Centre grants 100 crore to it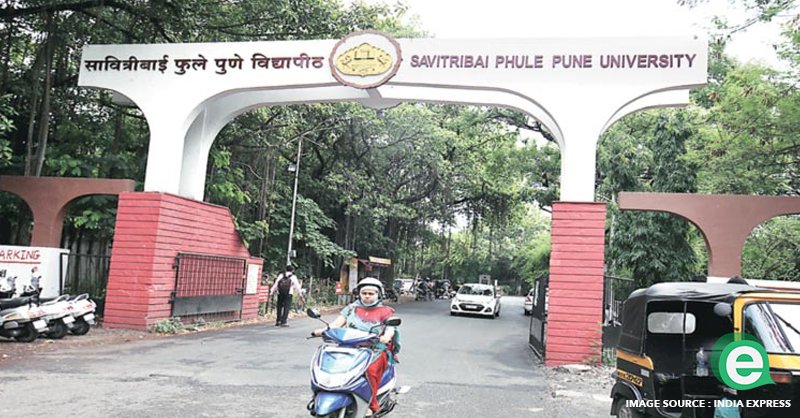 Savitribai Phule Pune University – SPPU, earlier known as university of pune and university of poona . This university was founded in 1949 and spread over 411 acres. It consist of 43 academic departments and has been affiliated with many colleges, departments, and research institutes, which are particularly in Pune only.
University to use funds to expand research programmes, start new projects, says state education minister Vinod Tawde
Through the consistent performance of this university, it has received a whopping of Rs 100- crore grant from the union government under RUSA i.e. Rashtriya Uchchatar Shikshan Abhiyan. Technical Education Minister Vinod Tawde announced that SPPU has the high ranking on the National Assessment and Accreditation Council (NAAC) and National Institutional Ranking Framework (NIRF)
SPPU Using Funds For Expansion
The SPPU will be using these funds to expand its research programmes and start its new projects to improve the quality of education. A draft plan for higher education in the state was ready and it was going to focus on the autonomy of institutes, granting university status to autonomous institutes, research, learning, teaching techniques at the institute level as well as development of latest methods to evaluate performances Tawde said.
RUSA (Rashtriya Uchchatar Shiksha Abhiyan) is the central government's contribution to further the promise held by the rich expanse of India's state universities. Under the system of RUSA, it lays down different slabs for its grants: colleges or universities with a NAAC score of 3.51 will be getting a grant of Rs 5 crore, and those with a score of 2.5 and above will get Rs 2 crore.
In the starting of June month the applications to avail the grant under RUSA will be invited from  eligible institutes. Fergusson College also accorded the status of a university under RUSA and will be getting Rs 55 crore to develop its infrastructure, said the minister. "It's a matter of pride for us that Fergusson College is among the first few autonomous institutes which got the status of a university," said Tawde.
Hike by 5% in the Fee of affiliated colleges of Panjab University
All the affiliated schools of Panjab University will likely get a hike of 5 percent in the fees from this new session. The Senate, after deliberating on the difficulty of rationalisation and revision of payment construction, examination payment and all different expenses, resolved to an general payment hike for affiliated schools to the college in Chandigarh and Punjab. Though, there shall be no improve in late charge admission expenses.
The earlier Senate meeting, an general payment hike of 10 per cent was authorised on the college for brand spanking new entrants to conventional and self-financing programs in 2018-19 while it caught to a 5 per cent improve for ongoing college students.
The Syndicate is the governing body of the PU.  188 colleges are affiliated to the PU. The decision to hike the fee will impact close to 2.5 lakh students and this is for both tuition and examination fee.
The Dental Council of India with easy majority vote elected Prof Jagat Bhushanas the director of the Dr H S Decide Institute of Dental Sciences and Hospital and Dr Devinder Dhawan has been given the extra extension of one year to the submit of Chief Medical Officer (CMO), Bhai Ghanaiya Ji Institute of Health, punjab University, for a year.
The House uniformly accepted the extension of Prof Emanual Nahar as the Dean of Scholar Welfare (Men) and Prof Neena Caplash as DSW (Ladies) for one year which will impact from June 1, 2018.The meeting of Prof Ranjan Kumar of the division of physics as Affiliate DSW for a period of 1 year with effect from June 1 was also authorised.
.