Six Months Certificate Course On GST At Lucknow University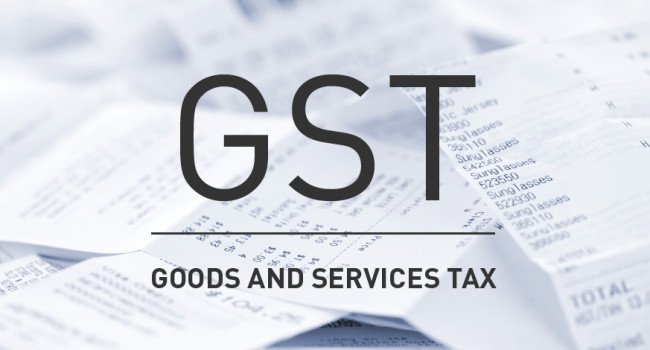 Certified GST Students To Roll Out From Lucknow University
Within two days of advice from the Deputy Chief Minister Dinesh Sharma a unanimous decision was taken to add value to this new tax regime. It was decided on July 6 to introduce this tax regime as a subject at a meet in the presence of Governor Ram Naik who is also Chancellor to these universities, and Deputy Chief Minister Dinesh Sharma, who also holds the portfolio of Minister for Higher Education.
After receiving the nod from Vice-Chancellors (VCs) of all Uttar Pradesh universities on Goods and Services Tax (GST) in Commerce as well as Management courses, Lucknow University on Saturday took a step forward in this regard and introduced a six-month certificate course on the subject. This new tax regime is an answer to all indirect taxes, which were prevalent in most of the goods and services in the country.

Six Months Certificate Course On GST At Lucknow University
With the introduction of GST, tax regime has witnessed a change and this is going to benefit the country in the long run. This means goods and services will have a uniform tax rate, named GST. It has been brought into force throughout the country, replacing several other indirect taxes like VAT, Service tax, CST, etc. Thus, while studying Cost Account, Income Tax, etc. it becomes necessary for the student to study the new tax as well. According to Times of India, admission forms for the course can be obtained from the first week of August. The four-credit courses will be taken up by the faculty of commerce. The four credits comprise of two credits for skill development & training and the other two for theory, which was issued in a press release of Lucknow University. The university will also organize two seminars on GST and the key speakers would be tax officers, chartered accountants and consultants. This enriching seminar would open its doors for faculty members, students, traders and businessmen
Video Games : An educational tool?
For a long time, video games have been disregarded so much so that parents force their children to stop playing them. What if these video games can actually help students with their studies? You don't think so? Then read on to know how video games are the next big education tool.
If I say the word "video games", then what is the first thing that comes to your mind? Surely, it isn't education. Most people believe that video games are a waste of time and they influence children badly as they result in aggressive nature due to its exposure to violence. Though this is a very debatable statement in itself. Most people during their children play games which in certain ways help them learn a lot of things from playing these games. As they grow, these games also do so does learning. Parents often teach their toddlers alphabets or numbers with the help of games. Similarly, if the video games are used wisely then we can turn them into educational tools.
With the advancement of 21st-century technology, it's the right time now to adopt video games as a new educational tool for learning. This is only possible if the video games are designed right as they have a great potential to impart learning and skills to students.
How can Video Games be an Education tool?
Video games aren't just a means used for entertainment. They are so much more than that. video games help in making our creative juices running and making our imaginations go wild. They make us a more creative person and also impart problem-solving skills. And how does this happen?
This is because as most of the games are designed to have a series of missions or levels and to explore a new level you have to solve the previous one. Often players land up failing the level in a go and have to try again and again before passing that level. This is also a useful skill as it will help students realize and accept failure but not to give up and try again. In a video game, with each passing level, the level of difficulty increases and to pass them, the player is required to use brain and strategy to complete its missions. This process in neuroscience and pedagogy is called spaced learning.
The idea behind spaced learning is that if you have a learning session of four hours, your brain is very active in the first hour, the concentration falls in the second hour and the last two hours, there will no brain activity. If you take the same four hours but you put 10-15 minutes recess in between and when you monitor the brain activity of a learner, you will find that it's active all the time. You do exactly the same in video games.
The developers are now focusing on making educational games that will be built around these concepts. The idea is to trick the mind of students to learn from these games. Similar to how our mothers would often find ways to make us eat spinach, in this case, the games will trick students to solve a math problem. Also, some game's task is such that they impart real-life knowledge. These are advanced learning games where the designers focus less on the graphics of the games but more on the learning part.
Now is really the time to have more such debates and research on ideas to make video games and educational tool. Who doesn't enjoy playing games? Now if you get to learn while playing the game then that's cherry on the cake.after all video games do increase the level of concentration.
So what do you think? Do you think this is possible? Let us know in the comment section.
IT Trends That Will Influence Higher Education
One of the major changes that the 21st century brought with it was the adoption of technology into the education sector. Due to this, many universities are sheltering innovations and new ideas over time. Universities have become clever in using technology. They have embraced it wisely using it from manufacturing programs to its modern sports facilities. Institutes have also started using technology for better management of data and security, following the global IT trends of consuming time and money.
The universities have realised that to make an institution a success and well working, not only student's growth is necessary, but the institute's growth is also required to make it competitive. Therefore, universities have started using technology in higher education to make it innovative. Here are some IT Trends that will be a huge thing to look out for in 2018 for universities:
Data: The Decision Maker
With the number of growing institutions, the number of students is also growing simultaneously, therefore, maintaining data and records of so many students can also be difficult which can cause a lot of chaos within the university. Hence, the major adoption of technology in Education Sector in India is actually the transfer of data from offline modes to either cloud or online storage. So saying that there's a major transformation in data analytics of universities is safe as a lot of universities have invested in such technologies.
The collection of records of the students also helps universities to pinpoint the needs of students. It helps them know where and when a student is struggling due to the given database and thus help them perform better in future. Hence, data will help to ensure a students success in different ways and also help the institute's decision maker to make better education plans. So it's natural that the adoption of technology for data analytics will continue to increase from this year.
Although the universities are making progress with the help of data, there is a huge scope of improvement to take a data-driven decision which we think will come with time and experience. In future, if the Indian Higher Education Sector wants to take the full advantage of technology to ensure its growth, then the use of data shouldn't be limited to students. The data can be used to monitor campus spaces and computer labs usage, also to analyse the success rate of any plan before its execution. Not only this, if the institution wants to make this happen they also have to hire the best IT professional to assist them with their future visions.
Security: Need Of The Hour
How often is that we read in the newspaper that a certain paper of a subject is leaked? To ensure that no such thing happens in the future, universities have started using the best security packages that they get. Though universities are not targeted for cyber attacks like the Government, they will face the security threat from their competitors, workers or students like in any other industry. To prevent the compromise of data, your data should be protected at all times.
The main reason that universities are prone to cyber threat is that they are a pie that everyone wants, meaning, they store information relevant to many. To minimize this threat, one of the major steps will be to keep everyone from the Chancellor to the students informed how the data should be used and maintain it correctly ensuring safety for everyone on campus.
The institutions that understand the fact that everyone is equally important for the protection of data are doing well. They are doing a great job in providing education as well as training. While other universities are learning this need of the hour.
Mobile: The New Learning Zone
The major problem that teachers face while teaching is the usage of mobile phones hindering their teaching methods. One can say that mobile phones are their greatest enemy. But is it really the case? Even after teachers scold the students, they continue the use of these metallic boxes so why not use it to your benefit?
The use of mobile technology can come with a multitude of opportunities and information, only if you know how to use it wisely in your class. Mobile phones can be quite a distraction, hence to make your students more attentive and engaged in the classroom, a teacher should be very innovative as to how to use this device. You can read our article: "5 Technologies for Professors" to know more about this.
IT Team: The Back-end Players
In the Indian Higher Education System, previously there wasn't much to the IT team. The only staff hired under the IT were the ones who would help around the computer labs. But if the Universities
If these trends are adopted fully then that day isn't far that the Indian Higher Education is once again brooming in the global market. What do you think about this? Let us know in the comment section.
Cloud Campuses: The Future of the Indian Higher Education
As of now, there are very few colleges in India using cloud services but the rise of e-learning and technology can cause the rise of new Cloud Campuses in India. This step can ensure the growth of the Indian Higher education system and bring in positive changes into the teaching pedagogy, content delivery and value of education.
The 21st century is indeed an era of revolutions and changes. And one of the major changes that we have witnessed is the inclusion of Technology in the Education sector. Although it has helped us in many ways there are some cons too which we'll talk about later. As for India, the coming 10 years will be very crucial as it will decide the level of growth graph that the education industry will take. And one of the major factors that will contribute towards uplifting the graph is Cloud computing and creation of Indian Colleges with cloud campuses
What is Cloud Computing?
To define it in simpler terms, Cloud Computing is the delivery of Information Technology for example: applications, storages, communication, collaboration and infrastructure over the internet. These services are provided by the Cloud computing providers like Amazon Web Service, Microsoft Azure, and Adobe etc. Like the electricity or water that is supplied to your houses by the government, these are supplied by the Cloud computing providers according to your requirement and henceforth charged accordingly.
A lot of people use Cloud computing on daily basis and they don't even know about it. If you use google drive for saving your photos, music or documents then you are using the Google cloud which is a public cloud available to all. Basically, Cloud Computing is a model that helps us in many ways by making our work convenient and accessible from everywhere, quickly shareable, backup and easy data recovery. Here are some ways we use Cloud computing in our regular lives:
Storing of our data and recovery of the same at ease

Posting stuff on Websites or blogs

Stream audio and video

Analyse data for patterns and make reports on it which are accessible from anywhere ad need not to be saved on our phones or computer.



How will it Help Campuses?
The number of students is growing each year and with the increase in the number of courses in colleges, this, in turn, demands a lot of manpower to monitor and maintain a smooth flow of work in the Universities. Furthermore, investing in software to maintain the continuous flow of the information can add up to the cost. Therefore, in this situation Cloud computing is a real saviour. A Campus Management Software (CMS) helps in saving resources. It helps to stay connected, access and execute anything from anywhere.
As the universities are realizing the need for a better management system, a lot of them are trying and struggling to adopt a complete cloud computing campus. It helps in cutting the investments on hardware and increases the computing power, storage capacity and accessibility and the exponentially growing data size in scientific instrumentation /simulation and Internet publishing and archiving. In addition to all this, the widespread adoption of services Computing and Web 2.0 applications is another added advantage of cloud computing.
The Cloud Computing will help to reduce the cost of the university but it also requires certain investment for its services and protection of cloud. It is a technological innovation that can totally change the face of the current Indian Higher education and help us perform better by giving us more time and saving on our resources for better and making learning tools available for a larger audience from anywhere. Here are some benefits that the Institutions will have with Cloud Computing:
Cloud computing helps the students and teachers to access the saved data without installing it in their systems, and if the offline options are enabled then you can access these files without even an internet connection
This also helps the students to be more organised and have a stronger grip on the technology, hence giving them practical knowledge before entering the workforce world.
It helps the University to have a faster pace of management and gives them a golden opportunity to try the new method of teaching and help manage massive projects and workloads quite easily.
With cloud computing, universities can open their technology infrastructures to businesses and industries for research advancements.
All in all Cloud Computing is the next big thing that will revolutionise the Indian education system. We hope that the near future will see the face of fully running Cloud campuses
What do you think about this? Do you think India will be fully Cloud computing in the coming years? Let us know in the comments.
Also Read: Re-Skilling Of Education-Technology Platform