President Launches Digital Initiatives In Education 
President Pranab Mukherjee launched two programmes to take education to the remotest corners of the country. This will be done with the help of technology. Mukherjee also launched a 'National Academic Depository' where verified educational records would be digitally stored by universities or a board to counter forgery.
The programmes Swayam and Swayam Prabha were launched for making education more accessible. The depository were conceived and executed by the Ministry of Human Resource Development.
Swayam's Highlights
1. Courses would be offered through digital classrooms with online study material available free of cost in videos.
2. Students who want certification will have to be registered
3. Will be  offered a certificate on the completion of the course for a nominal fee
4. Students will have the opportunity to raise queries which would be answered in real time
5. Students would be assessed through proctored examination
6. Marks/grades secured in this exam would be transferred to their academic record
Swayam Prabha's Highlights
1. Would tap into the potential of Direct to Home Service
2. A person can install a dish antenna for about Rs. 1,500 and have access to 32 digital educational channels run by the HRD Ministry
3. Every day, there would be new content for at least four hours which would be repeated five times in a day
4. Will allow students to choose the time of their convenience
5. Course content would cover almost every aspect of education in various fields from class nine and will include preparatory courses for institutes such as the IITs.
Speaking on the occasion, Mukherjee said he had always emphasised on the "quality" of teaching and learning process in higher educational institutions. Mere physical expansion might provide access but without physical infrastructure and quality teachers, "the talent which is hidden in the young minds would not get the opportunity to blossom".
Technology In Education: Facts You Must Know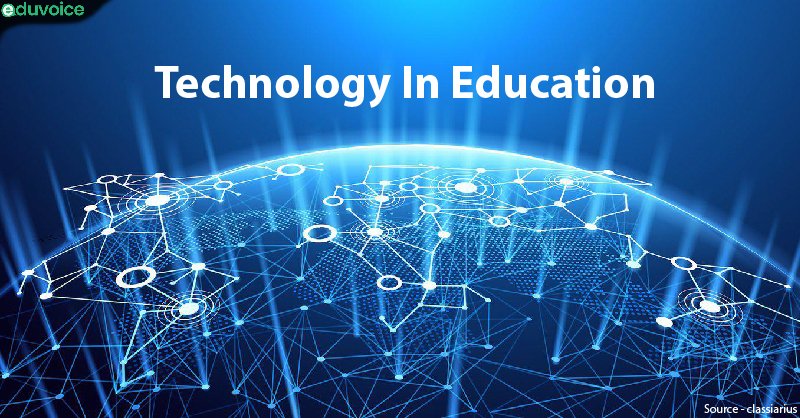 Let's Change The Method Of Learning
With the advancement of technology, it has become easier for all of us to educate our children by showing them videos or pictures. Not only students, technology benefits a lot to the teachers who depend on tools and applications to teach their students by showing the actual depictions and pictures of their respective subjects. As the world is growing and technology playing a vital role in making our lives easier, there is always a positive impact of it when it comes to the educational sector. It can be obviously said that technology is helping the educational sectors to improve their way of teaching by making it digital. Educational technology is currently the hot topic across the globe and is currently dominating the market to a certain extent.
Why To Opt For Educational Technologies?
Are you looking to onboard effective tools? Let's look at the pros and cons:
Everyone has their own views when technology is taken into consideration. While some people do not believe in merging technology with education, most of the teachers and school management are in the form of onboarding educational technology in their respective schools and colleges. If we look into facts and figures, there are lots of positive and negative aspects if you are thinking of using educational technology in your school or college. Let's look into the positive aspects which are actually outperforming the negative ones as people are actually liking the advancements made in the technology. Below are listed are some positive factors:
Sharing knowledge online – Lots of teachers can join their hands and share their teachings online which would help the students to educate themselves just by sitting at their respective homes. Teachers can also communicate with the students across the globe and clear their doubts instantly. This approach helps in developing the traditional practice of teaching students.
Improving research skills – the main benefit of using educational technology is getting online access to an abundance of knowledge base and books which you can research from anywhere at any given time. Students and teachers can research quality information just by sitting on relevant websites and start reading about the subject line. There are millions of books and information available on the internet which actually enhances and polishes your knowledge base to a great extent.
Individual learnings – There are some students in the class who do not have the confidence to ask questions to the teachers in order to clear their doubts. With the advancement of technology, students can now research online and clear their doubts easily. Not only clearing doubts, but they can also gain adequate knowledge about different subjects on which they have interests. There are also some students who are slow in learning when compared to other students. In such cases, you can also take help of educational technologies which helps you in fighting against these types of struggles. Educational technology has also increased scopes for disabled children to gain knowledge and read books online. Students just need to have access to the internet in order to make the most out of it.
READ MORE – Higher Education 4.0: Smart Pathways For Smart Future (Part 1)
Enhancing skillsets – Every student has its own skills. Accessing educational technologies, students can also enhance their skillsets to a certain extent. They can make use of the internet and improve their communication skills, leadership skills, solving complex issues, critical thinking, analytical thinking, presentation skills, writing ethics and etiquettes, practical skills, life skills and so on. Not only students but teachers also can make use of these educational technologies to enhance their teaching skills, student management skills, assessing skills and so on.
Improving Engagement – When technology is introduced into lessons, it makes the lessons, chapters, and syllabus easy for the students to learn. Visually presenting the chapters to the students help them in grasping the subjects easily and quickly. If you are a teacher, you can deliver your teaching through gamification which would include taking your students on a virtual trip. Technology helps the students to take active participation in the process of learning without getting distracted or getting bored easily.
What Restricts You?
As every technological product has its own benefits, it accompanies some disadvantages along with it. There is absolutely no doubt that using technology in the educational sector is helpful and productive when compared to the traditional way of teaching, however, it also creates a negative impact on the children. Some of the disadvantages associated with educational technology are listed below: 
Distraction – most of the institutions believe that if you give students with a tablet or a phone, there are high possibilities that the students can be distracted. Students generally like to play video games or use social media websites which can cause a lot of distraction for the teachers to offer their teachings. Hence, it is compulsory for you to come up with strict guidelines to mitigate the use of tablets or phones for many different purposes apart from education learnings.
Screen time – Most of the students are scared of the fact that students would end up spending most of the time on the screen by using educational technology. It not only harms their health and eyes but also keeps away from the actual reality to some extent. You can make use of the technology in the educational sector but try to allocate some time for the students to spend on the fields or learn lessons in the same traditional way. This would allow students to interact with each other and not spend their time watching educational videos.
Restricts social interactions – Using technology restricts to communicate verbally to interact with any other person. It is only the technical voice that is speaking to you. You can use technology to improve oral presentations, group activities, team learning or to enhance any other dynamics in the students. However, it is recommended to have ongoing conversations with your students in order to build a cordial relationship with them.
What Benefits Do You Get On Boarding Educational Technologies?
The new age of technology is changing the modern world by making it easy and accessible for people to learn. There are numerous studies conducted by reputed organizations to understand the positive impact of onboarding educational technologies in their institutions. Nowadays, with the introduction of technology in the educational sector, we have noticed a significant growth in the pass percentages of students in the institutions. Some of the remarkable technical modifications within the classrooms that helped the students to achieve good results are listed below:
READ MORE – The Impact Of Globalization In India
Smart-Classes – this prominent technology has managed to gain a lot of attention and focus of every institution and is becoming a part of their books of strategies for the rest of the year. With the help of this technology, a teacher can teach their students by showing them movies and videos of all the lessons that are there in the books. Students can watch the lecture videos and learn more about the specific chapter within a short duration of time. They can learn at their own pace and clear whatever doubts they have with their teachers.
The effectiveness of theories – Technology has always proved to be effective in any industry. Similarly, it's proving its effectiveness in the sector of education. There are lecturers, teachers or professionals who offer their valuable teachings in the form of videos which the students can watch in order to easily understand complex theories or theorems. Comprehensive models are introduced in the smart learning technologies which help the students to stay organized and focused. Visual representations of subjects also make it easier for students to learn quickly.
Increases students' outcomes – There are lots of evidence are available now that you can study which proves that using the educational technologies have helped students to fetch good marks in their exams. Not only this, but technology also helps in making the basics and fundamentals strong for each and every child. Digital tools are designed appropriately that offer teachings or learnings to the students, making them gain ample amount of knowledge for any given subject.
Making learning fun– the main objective of introducing technology in the educational industry is to make the students learn fun and interactive. As students get bored listening to the teachers, it is a smarter way to show them meaningful videos and making them learn. This also gives them idealistic views and adequate information about the subjects. Students can actively learn and participate in some online quizzes to assess their knowledge regularly. Using educational technologies also makes learning fun by designing curriculums and tests where reward points will be given to the students who win the contests. This way the students also keep themselves engaged and love the way of learning their syllabus. This ultimately helps them in getting improved grades and participate actively in several competitions.
The above-listed points hence prove that the benefits of using educational technologies definitely outweigh the cons. Any con can be outcasted if you have the right mindset and powerful reason to onboard educational technologies into your institution. Your primary objective should be researching on the latest enhanced technologies meant for an education sector that makes the learning fun and informative. You can also notice a significant improvement in productivity from both the teachers and students within a short span.
What Is Blendspace? Five ways to use Blendspace in the Classroom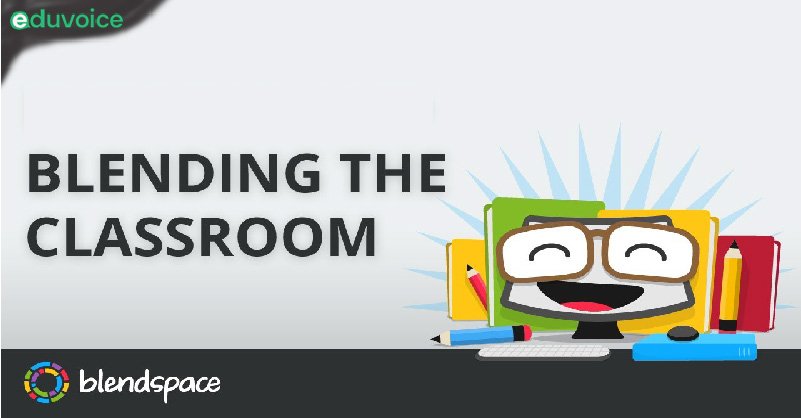 Blendspace is a digital learning platform for teachers to access various resources and forge bundled and interactive lessons. It is the easiest way to blend your classroom with digital content.
Blendspace.com (now known as TES Teach) is an online tool by the education curriculum company TES.com. It is a tool that was created and is used for collecting and bundling information for multiple uses. It is not only accessible to the non-tech savvy teacher but also to the students across levels, grades, and subject areas. The goal of Blendspace is to enable teachers in seamless "blend" of into the classroom in an efficient and effective way.
Blendspace is a digital learning platform for teachers to access various resources and forge bundled and interactive lessons. It is the easiest way to blend your classroom with digital content. Certainly, blendspace is a tool that provides many possibilities. It is not only used as a method to curate resources or flipping of the classroom but also to improve the effectiveness and efficiency of the classroom in the long run.
Why use Blendspace?
Easy creation and collection of web resources,
Integration of online content (such as videos, images, etc.) with a single link,
Tracking of student progress,
Personalization in student learning in real-time through "classes",
Easy accessibility of content, anywhere and anytime with an internet connection,
A better way to communicate and collaborate with the students,
To have a positive impression on the classroom,
Differentiated lessons with different online materials and built-in assessment,
Easy display and view, and
Easy sharing and collaboration.
Technology has gone through a great revolution especially in the classrooms. It has given various new innovations which have made teaching simpler. Technology has taken teaching to a whole new level and yes it has made the boring dusty classrooms… the very colorful ones and so has Blendspace. It has certainly helped in the integration of technology into the classroom.
WAYS TO USE BLENDSPACE IN THE CLASSROOM
In every single class period, Instead of having to search for a particular YouTube video or a specific PowerPoint presentation the resources can be bundled up in Blendspace. A sequential lesson plan for different classes can be created. It is then super easy and accessible for the teacher as she/he has to just log into Blendspace at the beginning of each class period, select the correct bundled lesson for the class, and get the class started. It is very simplified and therefore, it means to deliver lesson plans with multimedia content is an excellent way to use this resource. But yes, there are many other ways to use Blendspace in the classroom as well including the following:
1. Flipped Classroom
Blendspace provides a variety of benefits to the teachers both personally and professionally. Teachers can create lessons for students, which are easy to access for them at home. It can be used for classroom flipping and to save the essential classroom time for student interactions, engaging activities, or having students work independently while teachers assist the progress of their activities and provide feedback one-on-one. Lessons can be created, using the TES Resources tab which can then be shared with students through a direct link or their class account. The easy access to many resources is given to the students by the teachers; hence, they can learn and gain knowledge outside of the classroom, on their own schedule, using whatever device and medium they choose.
This certainly means, that teaching and learning can take place anywhere at any time. It entirely depends on the choice of the students and the teachers, which proves the greatness of technology with the usefulness of tools like Blendspace. It can also be used as a storage medium for storing presentations, web tools, or one's personal work. It helps in easy sharing of ideas with colleagues, organized teaching and learning materials with students and also promotes innovation in classrooms.
2. Grading and Tracking
Blendspace enables to create multiple-choice quizzes throughout a lesson bundle in order to check comprehension. It also enables to grade the multiple-choice quizzes easily. Quizzes act as an excellent opportunity for formative assessment. Preferably, they can also be used as a survey. If the teacher wants to include open-ended questions or more involved quizzes, he/she can input Google Forms, or just simply attach a Word document.
The teacher can easily set up classes, and students can have their own accounts. Once the students have set up their accounts, teachers can easily track what their students are working on. Comments can also be made by the students alongside the resources within each lesson. This tracking feature helps the teacher to have a record of where each student is in the lesson and what the student still needs to complete.
The blendspace accounts which have already been created (by other teachers and students) can also be accessed by users as long as that particular teacher or student has made it public. So, if any teacher or student needs a lesson on Shakespeare's play Romeo and Juliet, they can search Blendspace to find one that has already been created by another teacher and use it. Some of these can even be saved.
Blendspace avoids fumbling with flash drives, losing valuable class time opening emails and attachments. All of the student projects can be uploaded into one lesson or added by their URL or, given it a title, and in class, only one lesson has to be opened to display the student work for the class to experience.
3. Lesson Building
Blendspace makes it easy to build a lesson for any level. It is all very simplified as one just has to choose the topic and then can start building it up by using the TES Resource tools provided such as Google Search, Educreations, Google Drive, Dropbox, uploads from your computer. All that needs to be done is to find the resource and drag it into place in the lesson. Items can be moved, boxes can be added and many things too fast and too simple. Certainly, blend space is a great way for sharing information; tracking of projects, and so much more. Once you are taken to the lesson screen; you can title your lesson, search for the suitable needed content and choose where to search using the icons on the black strip on the right, add text, or quizzes to the lesson, or insert content by dragging from the right or from your computer, and share it when you're done. Once the lesson is completed, it can be made accessible to others by clicking Share near the top. It can be shared as a link, on Google Classroom, Twitter, or Facebook. It can be embedded, emailed and even a QR code can be created for linking it with the link. After that, the privacy policy and co-authors can also be changed. As the changes are made to the lessons, the work will be automatically saved.
READ MORE – 7 Active-Learning Strategies for Higher Education
4. Web Quests and Games
Teachers can send their students on a Web Quest to discover information and gain knowledge about new topics of study. There are other features on Blendspace as well; like fun and interactive games, Jeopardy etc. which take teaching to a whole new level and make it simpler and more interactive with the students.
One of the games suggested by Blendspace is A Dozen Dilemmas in which the teacher presents various real-world problems or dilemmas such as poverty, pollution etc. that need to be resolved. Students can select a dilemma and then create a Blendspace presentation in which they may provide solutions to the problem. This certainly helps the teachers to know about their students in a better way.
Talking about Jeopardy, it is about creating a game with Blendspace in which the students have to write the questions and the teacher has to give the answers, just like in the game Jeopardy!
5. Professional Development
Professional development sessions can be created by the teachers within Blendspace that can be shared out to teachers online or can be used during in-service sessions. These sessions help the teachers in improving the effectiveness of the class and the students as they are able to mold the students for a better tomorrow. A "notebook" or "scrapbook" of images, which are relatable to a particular topic of study (Image Bank), can also be created by both Teachers and students. The highlights from the marking period, semester, or year can be shared by the teachers with a virtual scrapbook, and students can do the same.

Blendspace can prove itself to be very effective in the classroom. It supports the idea of letting students choose which tech tools they will use. It motivates not only the teachers but also the students to show their interests in the classrooms and perform better in the long run.

Virtual Classroom- A Bliss For The future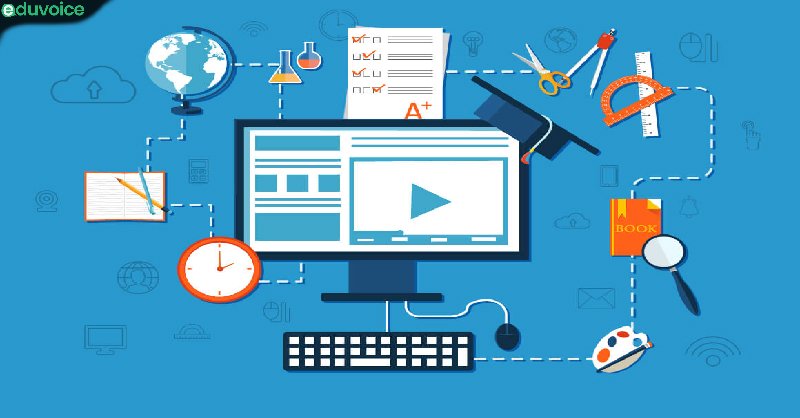 Within a virtual classroom, teachers and students can not only communicate and interact, but also view and discuss presentations, and engross with learning resources all in an online setting.
A Virtual classroom is a teaching and learning environment where students can study, learn, gain and grow through an online medium. Within a virtual classroom, teachers and students can not only communicate and interact, but also view and discuss presentations, and engross with learning resources all in an online setting. The medium of a virtual classroom is often through a video conferencing application or site that allows multiple users to be connected at the same time via the Internet. This allows users from anywhere to participate virtually and engage with resources in groups. It is also known as a virtual learning environment (VLE). We are heading straight to the future as the concept of the virtual classroom is proving way too convenient for both the teachers and the students as well.'
A Virtual classroom is a teaching and learning environment where students can study, learn, gain and grow through an online medium. Within a virtual classroom, teachers and students can not only communicate and interact, but also view and discuss presentations, and engross with learning resources all in an online setting. The medium of a virtual classroom is often through a video conferencing application or site that allows multiple users to be connected at the same time via the Internet. This allows users from anywhere to participate virtually and engage with resources in groups. It is also known as a virtual learning environment (VLE). We are heading straight to the future as the concept of the virtual classroom is proving way too convenient for both the teachers and the students as well.'
Key Features Of A Virtual Classroom
Here are some of the key features of a virtual classroom, to help you know more about this concept.
The basic nature of a virtual classroom is that it is non-restricting and convenient. When anyone is being a part of a virtual classroom, he/she can interact, learn to communicate all over the world, without any restrictive barriers of communication. Both the learners and instructors can participate in the live session globally to interact and collaborate. MOOC programs like Coursera are one of the examples of this concept in action.
READ MORE – 9 Lakh Classrooms To Have Digital Blackboards By 2022: Prakash Javadekar
Another important feature of a virtual classroom is the low cost involved. Both the teachers and the students can save money by not having to spend on travel expenses. Anyone can give and receive the best quality education globally. Participants are able to save time as well, as all they need is an internet connection.
Online classes in a virtual classroom allow the users, the ability to record the classes as they are held. One can record presentations, audios, videos and what not. It proves itself beneficial for the teachers as they don't have to re-teach any part if someone has missed. This means, that the content is fully accessible even after it has been delivered. And also, an added benefit for those who prefer a quick refresher, or perhaps didn't fully understand the first time.
Synchronous learning is a learning event in which a group of students or teachers, engage together in learning at the same time. Certainly, a traditional lecture is an example of this type of learning and is being followed since ages. However, a virtual classroom enables this type of experience, but with greater convenience and tools.
The concept of a virtual classroom is used to deliver lectures and even tutorials online; which certainly means that it is far more accessible than other options. It also provides other great options for group projects and impromptu meetings as well, where the members need to check-in on progress and bounce ideas of one another. With this kind of virtual environment, ideas and collaborators are never far away.
Benefits Of A Virtual Classroom
One of the major benefits of a virtual classroom is that it has constantly removed the limitation of location and time which is a common challenge in a traditional classroom. The uplift of these limitations has given learners the freedom to study, learn and finish the coursework anytime and anywhere. Teachers and learners also get the freedom to engage and interact with others on the classroom topics, getting the assignment done, absorbing of the classroom content, taking and giving exams at a time or at the duration that best fits their schedule.
Effective time management
Online learning provides working-class adults with the ideal environment needed, to maintain a perfect balance between work, family, and education. Virtual classroom certainly helps a lot in managing time effectively and efficiently.
Another advantage of a virtual classroom is that a lot of people find them to be very interested in the sharpening of one's digital skills. While increasing your knowledge and skills in the respective area of study, one is also able to sharpen one's digital skills on some of the most refined online learning solutions. As one progresses in the online world, one will soon become highly productive and confident using interactive online learning tools.
READ MORE – Top 5 Best Classroom Projectors for Colleges
As mentioned above, virtual classroom provides a major benefit from the affordability point of view. The investment cost required for the setting up of a classroom and distance learning management system proves to be incredibly favorable and profitable as compared with the cost of building or expanding additional real classrooms to bring up extra new students.
Immediate feedback on exams and tests
A virtual Classroom provides the advantage of getting instant feedback on the tests and exams which are held. An individual doesn't have to wait for the results for days or weeks to receive the scores if he/she is enrolled in an online degree program. It helps the teachers as they don't have to wait for the time period to get over after the exams/tests are held, they can proceed with their syllabus right away. The tests, assignments or the exams are usually scored as soon as the learner finishes. This helps in progress tracking of the student and the weak areas for improvement are also indicated.
Virtual Classroom Project
A Virtual Classroom Project is a part of the distance learning platform of the virtual training environments, which usually incorporates course materials, homework, tests, assessments, and other tools that are generally external to the classroom experience. Under the concept of a virtual classroom project, the projects and assignments are held virtually and the results are declared at the same time. This concept is time and energy saving as one does not has to wait for the work first to be checked for proceeding with the syllabus forward.
Virtual Traning
Virtual Training means the training which is done in a simulated or virtual environment, or when the locations of the learner and the instructor are separate. It refers to the online spaces that are designed for training. Virtual training can be done synchronously or asynchronously. Virtual training and virtual training environments are designed to replicate the traditional learning experience and classrooms. They're typically part of a larger training platform such as a virtual campus. Virtual training can also be defined as an online classroom delivery tool in a Virtual classroom within a Virtual Learning Environment.
How To Use Virtual Classroom Effectively
Attending virtual classes at the comfort of one's living room saves many hours that could otherwise be used to commute forth and back to classes on campus. Apart from the basic advantages and benefits of a virtual classroom, here are some ways to use a virtual classroom effectively.
Organizations and institutes who follow the pattern of teaching courses online with no face-to-face classroom elements may wish to replace this with video content. When this concept is used in addition to written learning materials, it can add some much-needed personality and warmth to an online course. However, in many websites, the screen can also be shared which certainly leads to a better understanding of the topics and concepts.
READ MORE – Say NO to plagiarism by using PLAGTRACKER
Hosting live chats is proving itself to be an excellent way to indulge the learning community and make the learning process and experience a lot more dynamic. A good learning management system will offer a great range of ways to do this from within a virtual classroom. Some organizations will opt to do this via video link, while others may prefer a text-based live chat. Either way, this process is an extremely productive way to use a virtual classroom to bring students together at the same time to enhance their learning experience.
Share interactive learning activities
Active participation in the learning process is encouraged, by ensuring the virtual classroom includes interactive learning and revision activities. Most of the learning management system virtual classroom tools will make it possible to do this with very little preparation required on behalf of the tutors.
Incorporate instant feedback
Certainly, everyone responds well to instant feedback on how well they're doing. This can be done within virtual classrooms by taking advantage of automated assessments which is one of the most popular features of a learning management system. Automated assessments are a fantastic tool for organizations that have chosen to teach online.
It's always important to understand that all students will have different learning styles and preferences, therefore providing a range of options can help to ensure all students are properly engaged with the course. Not only is this beneficial for the teachers but for the students as well, as they can keep track of how much they're learning and how effective their revision is as they go along. It can also densely cut down on workload for tutors. The great news here is that the time tutors save on marking work can be used for further student/teacher engagement.