Let books be just books, not ideological battleground: Delhi Education Minister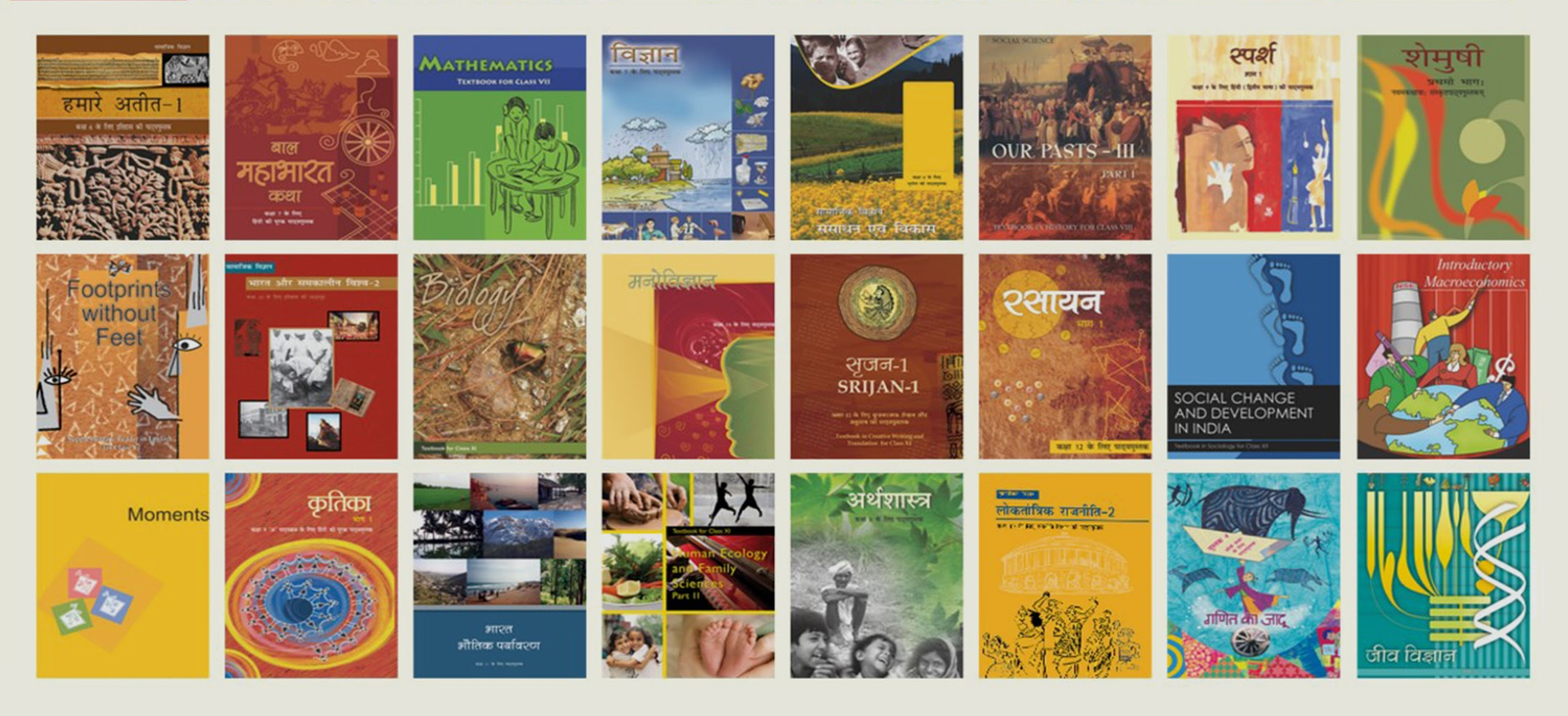 Delhi Deputy Chief Minister Manish Sisodia has conveyed the following concerns to the HRD Minister Prakash Javadekar:
1. Textbooks should not be used as "ideological battleground" between the Left and the Right
2. Books should only be children-centric
3. Books must not be a platform for any political point-scoring
"Textbooks confusing, incompetent and text-overloaded"
Sisodia, who is also Delhi's Education Minister, observations came against the backdrop of concerns raised by various quarters about quality of content in NCERT textbooks. Maintaining that NCERT textbooks are "confusing, incompetent and text-overloaded", Sisodia also presented an analysis of the certain NCERT books. This analysis was prepared by a team of Delhi government school teachers.
Sisodia, who is also Delhi's Education Minister, made the above observation at the 54th General Council of the NCERT chaired by HRD Minister Prakash Javadekar. The meeting was attended by several state education ministers and officials. On the agenda were content review of textbooks, implementation of learning outcomes, adequate supply of textbooks and recruitment of non-academic staff.
NCERT invites feedback
NCERT had last month invited suggestions and feedback from states and union territories regarding any factual errors in textbooks which required changes in content/concept presentation. The deadline for the same is June 30. Following this the council will take a call on incorporating the necessary changes. Officials from the Uttar Pradesh education department has expressed state's interest in making NCERT textbooks mandatory.
According to the NCERT officials, various states have raised the issue of limited availability of NCERT textbooks. This has triggered the demand for giving a platform to private publishers. Thus, the HRD Ministry will next month conduct a review meeting with the NCERT officials to address this issue of lack of enough textbooks to meet the students' need.
1,00,000 crore For Research : Empowering Indian Higher Education
One of the largest working education web in the world, the Indian Higher Education is still in its budding stage and working its ways to improve the level of education in India. Upgrading and evolving the system has become the necessity of the hour, as it not only makes the situation better for the Indian students but will also attract foreign students. Currently, our Indian Higher Education Sector which once used to be famous worldwide for its flourishing culture and knowledge seems to be losing its touch. But to make sure we come back with a hit, the Central Government is coming up with new schemes and plans. And for every new plan, a financial support is required which seems to lacking and acting as a hindering factor for the developments. The level and amount of researches being conducted by the Education sector as a result have also gone on to become very low. To reduce this hindrance, the government plans to invest  1 lakh crore for research and academic infrastructure for the Indian Higher Education.

Into the Past
In the recent years, the science and technology department of India has fostered a lot than before. Yet we are not standing even nearby to international standards. As one of the major obstacle on path of evolution faced by people is the lack of funding. It is not that there is an absence of funding but the provided funds are very low. In India, funding for the higher education sector is done by both government as well as the non-government organization.
The Indian Higher Education is divided into various section, each specializing for a certain sector of education. These sections are basically organisations like the All India Council for Technical Education (AICTE), Council of Scientific and Industrial Research (CSIR), Defence Research and Development Organisation (DRDO), Department of Atomic Energy (DAE),and the Department of Ayurveda, Yoga & Naturopathy, Unani, Siddha and Homoeopathy (AYUSH) to name few departments that conduct and govern researches in Indian higher education sector. The funds are provided to these departments who later then allocate funds for the various researches and fellowship programmes open for all with eligible qualifications.
One must think that if different departments are allocated then each department will be conducting many kinds of research and though this is true, the funds are so less that these departments have very few options to proceed forward with. This is a major reason why India is left behind when it comes to research. Even the universities in India do not promote research that much, a trend which should be switched with the modern time. This era calls for progressive research and knowledge. And the Government seems to agree with this. In the 2018-19 proposed budget, released on February 1, The government raised its spending on India's science and technology programs compared to previous years.
The Department of Science and Technology (DST) receives the hike of 8% in the proposed budget. The Department of Biotechnology gets an increase of nearly 7%. The Department of Scientific & Industrial Research sees a nearly 4% raise. And the cash-starved Council of Scientific & Industrial Research (CSIR), which runs 38 labs, is slated to receive slightly more than a 3% increase. And Despite all this, even these fund are less to have to grace growth in research in India.

Into the Present
The Union Cabinet on July 4th made a decision that left many with the hope of a better future for the Indian Higher Education sector.  The Cabinet Committee on Economic Affairs (CCEA) which is headed by the Prime Minister Narendra Modi, approved the proposal to expand the scope the Higher Education Funding Agency (HEFA). And this will be done by expanding its capital base to 10,000 crores. Not only this, the CCEA  also allocated 1,00,000 crore for research and academic infrastructure for higher education institutions by 2022.
The HRD Minister took Twitter to express his agreement and happiness for this decision. He tweeted, "Landmark decision of the Union Cabinet today, approves HEFA to mobilise 1,00,00 crore for research and academic infrastructure for higher education institutions by 2022. This  substantial allocation for research and academic infrastructure will help India compete on the world stage."
Higher Education Funding Agency (HEFA) was set up on May 31, 2017, by the Central Government as a Non-Profit, Non-Banking financing Company (NBFC) to strengthen the  Indian Higher education by providing "free loan" to the Universities if they provide a laid down plan on where they want to spend money. This was done to help progress the growth in academic infrastructure in India.
Into the Future
If without any delay the approved plan is put into work, then the future will be brighter. This will be also the first time that schools like Kendriya Vidyalayas /Navodaya Vidyalayas will also get funding from HEFA. The education in India will go under major transformation and we hope that research will be promoted not only in universities but at the schooling level too. The IITs, NITs, IISERs and other central universities, as well as AIIMS and other medical colleges, will also get funds from HEFA. Although in the recent years there were a lot of researches and progress made yet the medical department of India was left somewhere behind. With this, the Indian Medical department will also prosper.
Surely this move of the central government have made a stand  as an undisputed and one sided opinion of people that this will act as a ladder in progressive path of the Indian Higher Education & Research. For us, we are glad that even though before the election, the central Government is finally working to strengthen the Indian Higher Education. The promotion of research in India can bring many changes and bring back the glory we used to have.
This is definitely going to be a game changer but only time will tell us as to how much effective the move would be depending on the way the research funds are utilized and executed.
Let us know your views about this in the comment section.
Innovation And Entrepreneurship | The Next Step For Growth
In our modern world, technology is reaching new heights. Virtual and augmented reality are being adopted as part of new education methodology. Students need more than a degree and good marks to excel in life. To drive and ride this change instead of being pushed aside by the transforming world, the students need to gain new sets of skills that will help them prepare themselves and stay ahead in this race. And a major part of this responsibility is shared by the Indian Higher education system. The universities have to brace themselves and develop a management to have Innovation And Entrepreneurship programs along with vocational courses that focus on the real-life skills.
The first challenge that is faced by the Indian higher education is the rapid change in the kind of practices that were previously followed around the globe. The new era demands better courses, better curriculum and teaching techniques. As most people are exploring the education industry and investing in it, there is an increase in privatisation of education in India. There are many good and bad consequences of this move which we'll discuss later in this article. One of the best things that the privatisation offers is the innovative courses. These private universities are open to new ideas and emphasis on gaining new skills and promotes entrepreneurship. The other important thing that universities can do is to motivate students to be job creators instead of job seekers. Here are some key points for the Indian education system to work on :
Universities:  Private or Government?
The status of the current Indian Higher education system is such that most students prefer a government institute over a private one. This is due to many reasons, one being the affordable education for all eligible candidates and second being the best campus placement it offers. Other than its rich culture and diverse nature, the only thing in which private universities are ahead of the government institutes is due to its innovative courses. The requirement of the youth right now is to acquire not only a degree but certain sets of skills that makes them extra talented than others. And the Central Government has realised the need of change and has now opened debates about creating worldwide universities and talk about the international curriculums, in order to make our universities stand tall beside the global ones.
A student can go to any University but the responsibility for a better future depends on the students too. Therefore,  a student should acquire an extra set of skills, whether through the help of their own university or applying for a diploma for that certain skill or subject. For Example – The University of Delhi (DU) offers each year certain diploma courses that are highly valuable to help the students develop more. Recently, it also started many new job-based skill courses called the vocational courses to focus on entrepreneurship.
Brain Drain: Can we stop it?
As mentioned before, the government colleges offer best placements. The IITs and IIMs have given birth to some of the prodigal brains that the world has seen, yet Indian cannot benefit from this as most of these students opt to work abroad. One of the main reasons is also the lack of employment and the pay being less. Due to which the government universities face a lot of challenges.
A lot of students go abroad for higher education as they see better prospects and more exposure in foreign universities.  Is it because they don't trust the level of education provided in India? To combat this, the universities have to come up with innovative plans and should be willing to take risks with the new ideas. Both the government and private universities have to be competent enough to be flexible enough for this change and make a surrounding where we don't suffer from brain drain instead people come from abroad looking opportunities in our home.
Research and Re-skills: Our Options
The Indian education system should also promote research programs along with entrepreneurship. The researches give an opportunity to be creative and innovative. Universities should encourage students to take up research. Instead of focusing on employability and worry tirelessly, students should let their creative juices flow and learn new things by taking up researches. Research is the basis of innovation and progress for any economy in the world. The universities should also promote new and futuristic tech courses which can come very handy for the students. They prepare students for the upcoming market trends and increase employability. Courses like Artificial Intelligence (AI) have swept the market with promising opportunities and prospects.
An university is incomplete without its teachers. The teachers should be open to new ideas and new ways of teaching instead of being stubborn about their traditional methods. With the new technologies and techniques, the teachers need to keep themselves updated. They have to re-skill themselves and be open to the constant learning process. Only then the faculty can provide the best education they always promise.
The future is here and now is the time to secure it for better. The Indian Education sector will once again witness growth if these few things are minded and worked on. Not only that, the government and universities should partner with the foreign institution and impart more knowledge to its students and learn from their teaching methods.
What do you think? Do you agree that innovation and entrepreneurship is the next big thing? Let us know in the comment section below.
Video Games : An educational tool?
For a long time, video games have been disregarded so much so that parents force their children to stop playing them. What if these video games can actually help students with their studies? You don't think so? Then read on to know how video games are the next big education tool.
If I say the word "video games", then what is the first thing that comes to your mind? Surely, it isn't education. Most people believe that video games are a waste of time and they influence children badly as they result in aggressive nature due to its exposure to violence. Though this is a very debatable statement in itself. Most people during their children play games which in certain ways help them learn a lot of things from playing these games. As they grow, these games also do so does learning. Parents often teach their toddlers alphabets or numbers with the help of games. Similarly, if the video games are used wisely then we can turn them into educational tools.
With the advancement of 21st-century technology, it's the right time now to adopt video games as a new educational tool for learning. This is only possible if the video games are designed right as they have a great potential to impart learning and skills to students.
How can Video Games be an Education tool?
Video games aren't just a means used for entertainment. They are so much more than that. video games help in making our creative juices running and making our imaginations go wild. They make us a more creative person and also impart problem-solving skills. And how does this happen?
This is because as most of the games are designed to have a series of missions or levels and to explore a new level you have to solve the previous one. Often players land up failing the level in a go and have to try again and again before passing that level. This is also a useful skill as it will help students realize and accept failure but not to give up and try again. In a video game, with each passing level, the level of difficulty increases and to pass them, the player is required to use brain and strategy to complete its missions. This process in neuroscience and pedagogy is called spaced learning.
The idea behind spaced learning is that if you have a learning session of four hours, your brain is very active in the first hour, the concentration falls in the second hour and the last two hours, there will no brain activity. If you take the same four hours but you put 10-15 minutes recess in between and when you monitor the brain activity of a learner, you will find that it's active all the time. You do exactly the same in video games.
The developers are now focusing on making educational games that will be built around these concepts. The idea is to trick the mind of students to learn from these games. Similar to how our mothers would often find ways to make us eat spinach, in this case, the games will trick students to solve a math problem. Also, some game's task is such that they impart real-life knowledge. These are advanced learning games where the designers focus less on the graphics of the games but more on the learning part.
Now is really the time to have more such debates and research on ideas to make video games and educational tool. Who doesn't enjoy playing games? Now if you get to learn while playing the game then that's cherry on the cake.after all video games do increase the level of concentration.
So what do you think? Do you think this is possible? Let us know in the comment section.