Game of Thrones –Now a UK University Course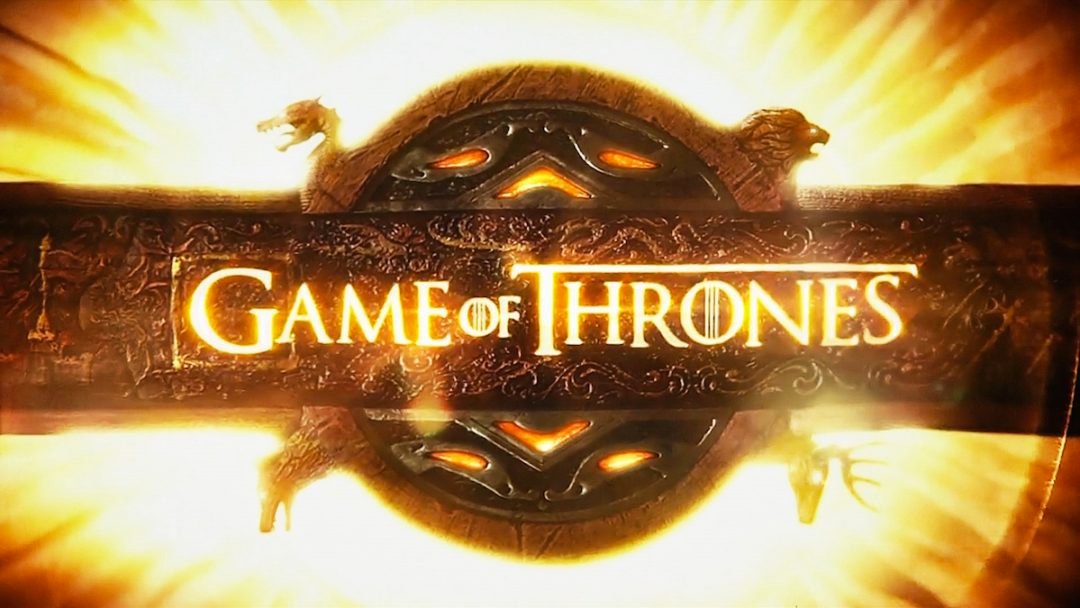 Now the young generation has another reason to get obsessed with the popular fantasy TV series Game of Thrones. Well, a university in the U.K. is offering a new course based on the series famous as GOT.
Exploring tales of struggle & conquest
The course has been named 'Game of Thrones and Philosophy: Politics, Power and War.' Over two six-hour sessions, John Donaldson from the University of Glasgow will introduce key philosophical principles by using themes from the show. The students will explore philosophical ideas embedded in the show's tales of struggle and conquest. These include the nature of political authority and legitimacy, game theory and war theory.
The Three Theories 
Mr. Donaldson He hoped this new course will also be popular with students and newbies alike, "We will use important scenes from the show to introduce philosophy. The first thing we will look at is game theory which was huge during the Cold War in the 1960s. Russia and the U.S.A. used it in regards to their nuclear weapons." Game theory was used by both countries during the Cold War, believing that any move, offensive or defensive, would be a mistake.
"The other two areas we will look at are political legitimacy and war theory. The first looks at the right to a throne. Philosophers look at anyone's right to govern by discussing possible scenarios," Mr. Donaldson said.
Mr. Donaldson further explained,
"The final part is on war theory. In Game of Thrones, there's always a side that believes it is justified in attacking while the other side thinks otherwise. We will look at the argument from both sides while using one particular scene."
Mr. Donaldson expertise is in running animation or TV based courses like — Examining the virtues of Homer Simpson, a popular animated character; 'D'oh! The Simpsons introduce philosophy' and an introductory course to philosophy based on the Star Wars series
Does Online Education Really Work? 10 Online Learners Share Their Experiences
Online education is increasingly being used to bridge the gaps that conventional education leaves us with. Can it really help you learn deeply and can you get a job after that? Here's what these online learners told us.
We live at a time when artificial intelligence and robots are coming to take away routine jobs. With increasing number of online education websites, students and professionals are thus turning to their laptops and smartphones to add to their skill-sets.
Every employee now needs to be equipped with multiple skills to perform at an optimum level. In-demand technical skills now include Web Development, Android App Development, Python or C++ while sought-after management skills such as Business Communication, Advance Excel or Digital Marketing are also preferred.
By the year 2020, it's estimated that 65 per cent of all jobs will require post secondary education and training according to the Georgetown Public Policy Institute.
If we are not updated with the latest skills, the future won't have a job for us!
At the same time, the cost of degrees has skyrocketed, making them even more unattainable for people who cannot afford to leave the workforce to pursue a degree.
As a result, some leading universities are looking for new flexible and affordable ways to offer their degrees. MOOC websites are growing in popularity as people are learning coding, data science, languages etc. to add to their resume.
With many automated software making their presence felt in various job industries, you need to perform more creatively than a machine or code.
For that, you need to update your skills, but can online courses really help you?
The main problem with online learning
Online education has one major problem even if we do not consider that a large population of India doesn't have access to the internet and cannot read English.
"Digital Learning has no doubt taken many students under its wing, with its increasing popularity. However, live and interactive digital learning aids students better and enables course completion. This is because sometimes, in pure self-learning the propensity to drop out from the course increases," says Aditya Malik, CEO and MD of Talentedge, a website which offers live and interactive certificate and professional courses from premiere institutes.
"When you are learning online, at your own convenience, you tend to get distracted because of many other important things of your life. Live, online classes with faculty give learners the right kind encouragement, enabling them to make the most of the learning experience," he adds.
When we learn alone, we can get bored and demotivated easily even if the course content and instruction method are good. With live and interactive learning methods, the physical classroom setting is more or less replicated which engages students better and provides motivation to complete the course.
"This format helps and urges them to devote proper time to the class otherwise self-study becomes a non-committal activity where one can easily get distracted unless one is extremely self-motivated and disciplined," says Malik.
We spoke to 10 students and professionals who credit online education for their skill development and job status. Know more here:
1. Anurag Meshram
Joint Director of the Transformation Cell of the Indian Railways
Coursera user
Meshram completed his Master's Degree at Cornell University in Industrial and Labor Relations, and used Coursera  to fill the gaps in his studies.
"Coursera helped me get into a Master's programme at Cornell University. Since my mathematics education ended after 10th grade, I was finding it difficult to get accepted into grad programmes. While searching for certification courses, I came across Coursera's online education courses.
I earned certificates in Pre-Calculus: Trigonometry and Pre-Calculus: Functions and mentioned those in my statement of purpose when applying for my graduate degree.
Now, I am taking various courses related to my job. This year I have completed the course Data-Driven Decision Making by PwC and have learned the importance of data in decision making, which I am applying to my work at Indian Railways."
 2. Prashant T
Financial Analysis Prodegree
Imarticus learning user
"Having recently graduated with a Bachelor's degree, I was weighing my options as to the relevant career path I could take. I was particularly keen on pursuing a career in finance, but realised that in order to do so, I would have to acquire specific skills that would set me apart from other candidates.
Unfortunately, training in skills like financial modelling or valuation is not something traditional universities and educational institutions offer.
Soon, I found out about Imarticus Learning and the range of courses it offers in the field of finance.
After thoroughly reading up on the courses and the potential career prospects each of them offered, I decided to enrol for the Financial Analysis Prodegree since it seemed like the best fit for me.
The content of the online education course was extremely engaging, and its innovative delivery through interesting case studies and live projects made the learning experience extremely satisfactory.
The highly experienced and easily approachable faculty also made it much easier to understand the concepts and have my doubts cleared anytime.
The course armed me with the essential knowledge and skills to accessing the emerging opportunities in the job market and achieve my goal of being a finance professional."
3. Shivam Arora
Student of Allenhouse Business School, UP
Internshala user
"When I was in my second year of BBA, I went to an internship fair at DTU, Delhi. I remember how difficult it was for me to score an internship. I created my resume and started applying for internships but didn't get selected to any, maybe because I didn't have the right skills.
The rejections left me disappointed, and I stopped applying further. Then, I came to know about online education. I enrolled myself in three trainings — Advance Excel, Business Communication Skills, and Digital Marketing.
After the successful completion of the trainings, I reworded my resume and added these skills to it. I began applying to internships once again — this time I got selected for 4 out of the 6 internships I had applied to.
My dashboard that earlier showed 'Not selected' now showed 'Hired' or 'In Touch'. Till date, I have successfully completed four internships and currently pursuing two."

4. Sanyam Bhutani
Flying Car Nanodegree Student, Deep Learning and Self-Driving Cars NanodegreeGraduate
Udacity user
"I graduated from my first nano degree on Deep Learning last year which I had been warned is reserved for PhD students.
Six months Later, I was invited to present at an international conference. I then bagged an internship at IIT, all thanks to the knowledge from the Udacity Nano degree!
Today I'm learning about flying cars and self-driving cars, and computer vision from the cutting edge practitioners from the industry, right from the comfort of my apartment, with a dream to work as a machine learning and computer vision practitioner someday.
The platform has exposed me to people from all over the world and knowledge outside of the classroom. I'm in my final year and I hope to use it to take a year of complete self-study via online education after graduation."  
5. Patricia Ribiero Pena
iMBA student
Coursera user
"I don't think I would have been able to finish any kind of programme because after giving birth it was really hard. And having something in a modular structure that's based on certificates makes the entire difference for me.
Getting my MBA makes me feel empowered because I don't need to stop being myself, I don't need to stop working, stop being a mother, stop having my life and that is everything for me."   
6. Gauri Jha
Homemaker, freelance writer
Coursera user
Jha took Learning How to Learn, a popular Coursera course with over 1 million enrolments, and found a lot of confidence that she had lost after leaving her career to be a mother.
"'Learning How to Learn' helped me regain confidence in my learning capabilities. Having taken a break from the world of academics for almost a decade to take care of two children, I had sunk into this vicious cycle of failure and fear.
But now I have been making attempts to spring back with online education. I'm working on a few research papers with the conviction that I will succeed!
Another great course that I'd enrolled in was 'English Composition'. It helped me get over the procrastinator in me and sit down to real writing business."
7. Bhumsen S
Data Science Prodegree
Imarticus learning user
"Sometime back, when I was looking to make a career shift for better growth and stability, I discovered that several lucrative opportunities were emerging in the data science and analytics segment. The area also interested me greatly, and I decided that I would get myself trained in order to pursue a career in it.
However, when evaluating the courses offered by various institutes and educational platforms, I wasn't impressed much by what was on offer.
While the courses from some institutes didn't have a wide range of content, others did not offer adequate support to students for placements, which extremely importance to me.
After going through Imarticus Learning's website and checking the courses and content on offer, I was convinced that the Data Science Pro degree was the right choice for me if I wanted to progress my career.
At Imarticus, I had access to an impressive faculty, which included professionals with substantial experience of working in the industry. They not only guided us through various aspects of the academics in our online education but also with our developing our overall personality to interact with recruiters and employers."
8. Abhishek Bhattacharya
BTech student, Maharaja Surajmal Institute of Technology
Internshala user
"I had always been motivated to learn newer technological concepts and make relevant use of them, but I wasn't familiar with any useful tutorials or trainings. After surfing the internet rigorously, I found a training module on Data Analytics.
I began my training with the excitement of building a project just after four weeks. The content was exquisite and perfect for a beginner with no or little knowledge of analytics.
The best part of taking up this online education training was that it gave me an edge during my job application. It was a group interview and I had to stand out from my peers to get the job.
The interviewer asked me why I wanted to work in IT despite being an electronics graduate. I told them that IT attracted me and that I had even built an analytics project, which was a core computer science project. I was asked to explain the project, and I did. The interviewers were satisfied and extended me a job offer."
9. Rajani MP
Google Scholarship Recipient, Android Developer Nanodegree Student
Udacity user
"I am probably the oldest person in the Google Udacity Scholarship Programme. After my father's death, I had to financially support my mother and family. I would work rigorously to provide for my mother and my own household.
My career saw consequences after I decided to start a family and perform my duties as a mother. In 2016, I again tried to restart my career in development. Working in the industry after such a long gap was a big challenge.
Less than two weeks into this new life, when I had just started getting the knack of this new development environment strongly based on community involvement and started managing my time efficiently, I was struck down with debilitating back pain that would not allow me to sit or stand or travel.
I was confined to the bed for most of the day with the illness and was advised about two months of Ayurveda treatment with complete bed rest. My career again took a halt.
Udacity Google Scholarship was more a like hope for restarting my career without having to compromise with the health. I can learn on the go with online education while cooking for my family's dinner or during my bed-rest time.
From a novice to an android expert, Udacity Google Scholarship gave a new meaning to my life."

10. Cheryl Shafer
iMBA student (year two MBA student at the University of Illinois)
Coursera user
"I've wanted to get my MBA, but doing it the traditional way just wasn't possible. My online education experience has been hands down phenomenal. The quality of education has been without comparison."
"Employers are increasingly evaluating online courses more formally for hiring and their internal training. Coursera certificates are the second most posted badges on LinkedIn which positively indicates the significance given by potential and current employers," says Raghav Gupta, Director – India and APAC, Coursera.
Coursera's 2017 Learners Outcome Survey revealed self-reported outcomes for people who have completed online courses on Coursera platform.
"We found that 89 per cent of Indian online learners who identified career advancement as a primary motivation reported benefits like improving their job performance or starting a new career as compared to 84 per cent globally," he adds.
.In India, 46 per cent of career builders reported to have become better in their job, and 39 per cent reported to have improved their candidacy for a new job, Gupta explains.
Thus, online education can truly make a difference in your academic or professional career – to being able to better understand topics to ups killing yourself and standing out from the rest of the students, online learning is the solution.
(SOURCE INDIATODAY)
6 W's One Must Know For Higher Education Ranking
The economic success of the state is determined by their progress in the field of education. Education is a nation's strength. Indian higher education is the third largest in the world, after the United States and China.  Since Independence, India has marching continuously in the field of education. Although there have been a lot of impediments to the higher education system of India, equally have created a lot of opportunities to overcome these challenges and to position India much better in the global rankings.
What Challenges Indian Higher Education is  facing for Ranking
Our education system has not developed fully yet. We are not able to put a single university in the top 100 universities in the world. Various governments came and they tried to boost the education system and implemented various education policies but they were not perfect enough to produce fruitful results for the Universe. Still, we are facing impediments in our path as there are a lot of challenges in our education system.
Some of the basic challenges in the higher education system in India are discussed below:
Enrollment: The Gross enrollment ratio of India in higher education is only 25.8% which is minimal as compared to the developed as well as, other developing countries. With the enrollments at higher education level, the supply of higher education institutes is insufficient to meet the growing demand in the country.
Equity: The Gross Enrollment Ratio among male and female students varies to a greater extent. Some states have high GER while some are behind the race. This reflects a significant imbalance within the higher education system.
Quality:  Ensuring quality in higher education institutes is the foremost challenge in the country today. Still, a  large number of colleges and universities in India are unable to meet the basic requirements laid down by the UGC and that is the reason why our universities are not in a position to match up with the top universities of the world.
Infrastructure: Poor infrastructure is another Impediment in the path of the higher education system of India. There are various colleges which suffer from physical facilities and infrastructure.
Faculty: The shortage of qualified teachers' has been posing challenges to quality education for many years. Many NET/ Ph.D. candidates are applying in other departments even though there are lots of vacancies in higher education.

Research and Innovation: lack of research and innovation facilities in the country has stalled the growth of the higher education sector in India.
These days the government has decided to decode the data of various ranking Organizations to determine where universities stand, and it's mind-boggling. The parameters on which the ranking of the institutes depends are undergraduate teaching, research (volume, citation, income), teaching, employ ability, knowledge transfer.
Ranking need comes into the picture to ensure that all universities globally should know where they are standing in comparison to other universities of the world. So that they can create a sense of competition and get to know their real evaluation for the betterment of Education.
The ranking is also essential to create a value of any University, College or Country globally. Its brands them all across on an International Platform.
READ MORE : IIM Ahmedabad, IIM Bangalore Among Top 10 In FT Asia-Pacific Business School Rankings 
 Working of  Ranking System
Ranking Systems seek to gain in more or less the same set of parameters, irrespective of where they are located and the local culture they were set up to serve.
Here are few known examples –
The QS World University Rankings Methodology
QS World University Rankings consults with many university departmental heads for identifying the core values and missions of the university education system. The QS World University Rankings seek to evaluate universities according to the following metrics.
Academic Reputation
Employer Reputation
Faculty/Student Ratio
Education- Citations per Faculty

Times Higher Education (THE) World University Rankings
THE is the only global performance tables that determine research-intensive universities across all the domains for a university. They employ five metrics which are teaching, research, knowledge transfer, international outlook, and industry income.
THE uses thirteen performance criteria to yield the most extensive study which is trusted by many global students, academicians, industries, and governments. There are many University in the world but these ranking companies specifically select the institutions that have the reputation and good reviews. Data collection is done in a standardized manner.
Academic Ranking of World Universities (ARWU)
ARWU is now maintained by the Shanghai Ranking Consultancy has been delivering annual global rankings of universities since 2003. Even the 'The Economist' magazine cites the ARWU rankings. They have received laurels for being "consistent and transparent".
They mainly give emphasis on the number of articles published in Natural Science and English language Science Journals. Also, they rely heavily on " research indicators". However, it does not measure the quality of teaching.
Center for World University Rankings
CWUR publishes global University rankings based on the quality of education as well as the quality of research. They do not rely on surveys and university data submissions. They mainly rank the world's leading Universities in 227 subject categories. CWUR rely heavily on the research articles published in top-tier journals.
Reuters's World's top 100 Innovative Universities
Their ranking is empirical and they employ 10 different metrics to rank Universities. They mainly focus on academic papers, patent filings etc.
Leiden Ranking
Leiden ranking is maintained by the Centre for Science and Technology Studies at Leiden University. They maintain a European and worldwide ranking of the top 500 Universities based on the impact of indexed publications per year. While ranking, Leiden Ranking takes into account differences in language, Institutional size, and discipline. Different metrics they employ are a number of publications, citations, and field -averaged Impact per publication.
What are Benefits of Ranking?

A. Ranking induces a sense of competition among all universities globally which leads to constant improvement in the quality of education.
B. University leaders can implement these rankings as a strategic planning tool and measure the impact of their own efforts.
C. They can benchmark the ranking of their university compared to others. These ranking can be relied upon as an indicator of the quality of research output.
D. Many students who are opting for admissions to the best universities in the world are relying on the Ranking companies.
A. Alienation –A university in order to compete globally tends to shift its focus from quality classroom teaching to internationalism and research. This results in an alienation of our higher education institutions because we are trying to fit into a global.
B. Reliability-These ranking companies are hugely in bias towards large universities. Universities that have publications in the English language are favored over others.
C. Losing focus for Quality Education –Ranking introduces us to a set of notions about the utility of a higher education institution.In order to compete and rank globally greater emphasis is laid on publications and a concomitant emphasis, therefore, on research – but not so much on teaching.
D. Negative Competition-In order to attract foreign students, universities in India have concentrated more on internationalization rather than upgrading their syllabic or pedagogies for Indian students. An enhanced spirit of competition has entered into the system. In order to deliver quality education as a University, you need to continually update and upgrade teaching materials, syllabic, pedagogies, and testing mechanisms.
Few steps that can reduce the  negativity of Ranking
A: Teaching should become central to the ranking process. It is the basic work if most universities in India.]
B. After understanding the ranking methodologies, all universities whether large or small can improve their performance which will make them stronger and ultimately improve their ranking, institutional position, and reputation.
C. Faculty members should use these ranking for improving their academic performance.
D. Many university leaders are choosing international sponsorship and collaborations to stay abreast of the competition. Faculty members are striving hard to publish quality research papers with proper citations.

Fresh Impasse In DU Over 'Tripartite MoU'
Delhi University is undergoing a severe crisis moment as thousands of teachers and students are in a flash protest regarding the 'Tripartite MoU'. They are protesting against the tripartite memorandum of understanding that the Ministry of Human Resource Development (MHRD), University Grants Commission (UGC) and University of Delhi were supposed to sign, in order to access financial power from the Higher Education Funding Agency.
Last year, the UGC in a move to enhance autonomy and financial powers to the Institutions issued circulars to the Universities to sign a tripartite agreement with the commission and the ministry of Higher education. The Delhi University is yet to sign that 'tripartite MoU'.
According to many Academicians, the MoU is both devious and pernicious. It restricts any commitment on the part of the UGC and MHRD for facilitating additional funds to the Universities. Moreover, it binds university to commercialize its activities and ensure structures that facilitate private players in higher education.
 Instead, it is compelling universities to raise fees to meet the maximum cost of providing services, infrastructural requirements. To improve its finances the tripartite agreement asks the universities to raise revenue through "innovative academic and training programmes".
Recently, the Ministry of Human Resources and Development(MHRD) has sent a letter to the Delhi University send the tripartite Memorandum of Understanding (MoU)- between the MHRD, the commission, and the Delhi University- after getting it approved by the Executive council (EC). The MoU needs to be sent at the earliest to receive government funds. It includes ways in which the universities will pay back the loans which they will get from the Higher Education Financing Agency (HEFA), such as increasing fee receipts and research earnings.
As per revised draft issued by the UGC dated October 03, 2017, the Tripartite MoU is required to be signed with the objectivity to access and improve the functioning of the Central University on selected parameters so as to incrementally improve the performance of the University.
The MoU has been structured into four parts.
Part 1- Vision, Mission, and  objectives
Part 2- Exercise of Enhanced Autonomy and Delegation of Financial Powers
Part 3- Facilitation/Assistance from the Government/UGC
Part 4- Action Plan for Implementation and Monitoring of the MoU
Part 5- Requirement from UGC and MHRD
Some of the most important parameters of this revised draft MoU (https://ugc.ac.in/cup/notice_upload/CUP-Notice-04-10-2017-03-55-38.pdf) are as follows:
1.3.2 To adhere to global best practices and benchmarks in respect of … Quality Publication, Academic and sponsored research output, and Industry driven initiatives.
1.3.3 To increase the student capacity to meet the growing demands for competent manpower from National and International markets.benchmarks
2.2 Central University shall endeavor to ensure a gradual annual increase in the user charges/ fees charged by it for its various courses and facilities.
Some of the main outcome-based "Performance Parameter[s]", according to the draft MoU are:
The number of students placed through campus interviews, qualified for NET/SET/SLET/Ph.D., cleared competitive exams – civil services, judiciary etc.
A number of papers published in UGC listed journals (which were vastly reduced earlier this year), and research projects sanctioned/completed.
Patents filed and awarded, and exceptional international awards/ honors.
The main weight has not been given upon the quality, the representations of marginalized society (students, teachers, and non-teaching staff) and contents of syllabi. The parameters discussed above are outcome-based are not compatible with the higher education system which is affordable and accessible to the weaker and marginalized sections. The main focus is only on attracting private investment.
The imposition of HEFA for funding infrastructural development means that the Physical infrastructure, University's property and intellectual assets may be used as collaterals to secure loans raised from capital markets in which the private financial institutions and the public sector have a big stake.
Various teachers' associations, students' organizations and civil society are denouncing the setting and promotion of HEFA and have come out on the streets to spread awareness about such destructive moves amongst the masses.
What is HEFA?
Higher Education, Funding Agency (HEFA) was established by the Union Cabinet in September 2017. Canara Bank has been selected as the partner for setting up the company. RBI granted a license under the RBI Act for HEFA to operate as NBFC on November 21, 2017, and to mobilize money from the market as per the requirements of the institutions. It was envisioned as a special purpose vehicle for financing infrastructure and development projects by central universities – by raising funds from the markets, which in turn would be provided as zero-interest loans to the varsities.
In a Nutshell
So, slowly and steadily we are moving towards privatization of higher education. The current intention of the government is to establish a system of higher education with a lass division for the elite, middle class and for the masses. We will have 'world- class' universities with full autonomy and charging exorbitant fees.