Vastu Shastra a subject at IIT Kharagpur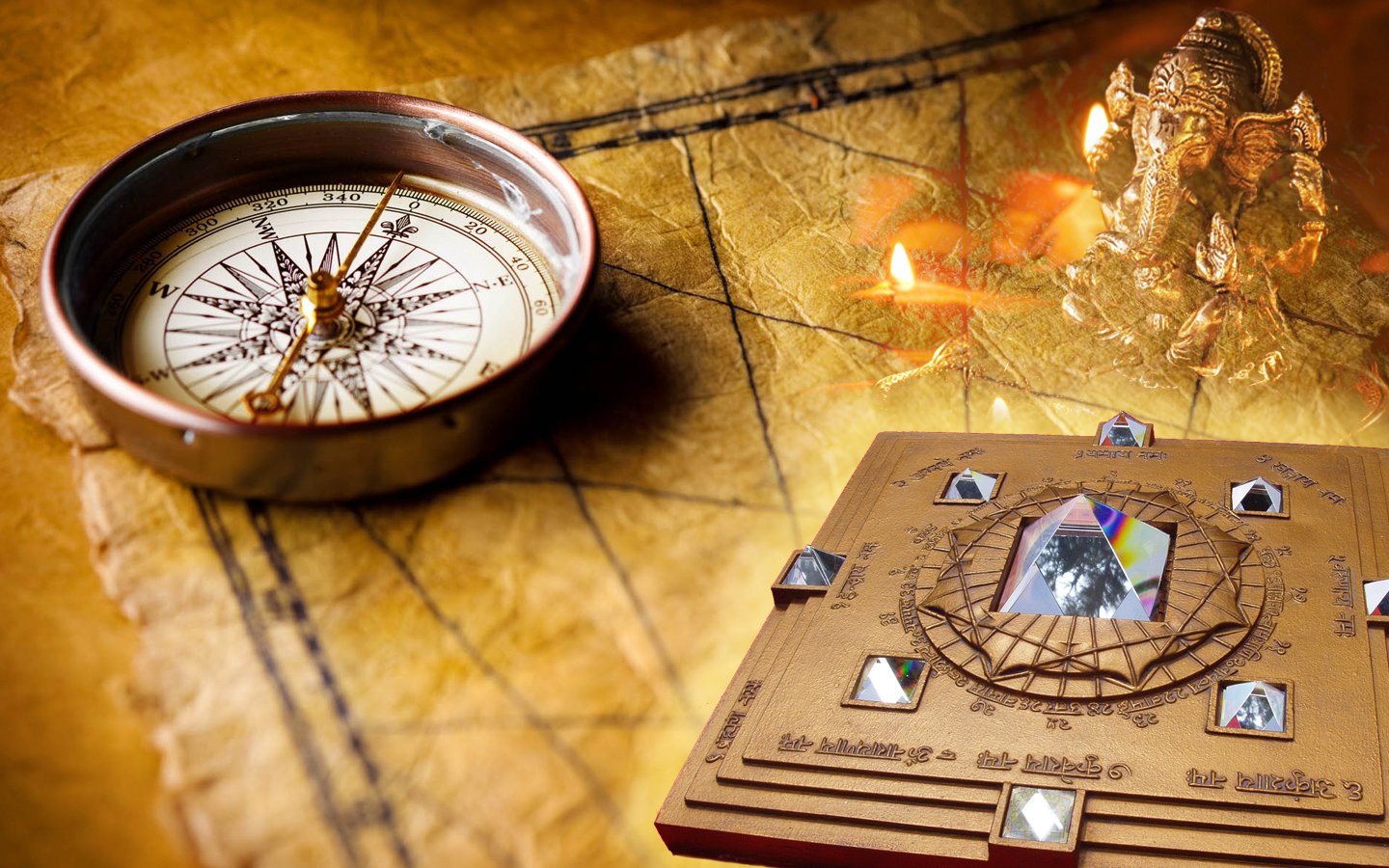 You cannot be a "well-rounded architect" unless you have learnt the basics of Vastu Shastra. This Shastra or Knowledge is believed to be the  foundation on which traditional Indian architecture study rests, believes IIT-Kharagpur. Thus, country's oldest and largest IIT will introduce the basics of Vast Shastra to first and second-year undergraduate architecture students this August. Those pursuing post-graduation or research scholars in infrastructure will get a detailed grounding on the subject.
Why Vaastu Shastra in Curriculum
As a concept, Vastu Shastra did not figure in the architecture and infrastructure syllabi. Faculty members were looking at re-orienting teaching-learning for the coming academic session. Here they felt that if the students are being taught basic concepts prevalent in the West, there is no reason why they shouldn't be conversant with ancient Indian architectural traditions which aren't religion based (they claimed).
'Vastu in Global Perspective'–a first workshop on the subject was held any the RCGSIDM wing of IIT-Kgp. It attracted Vastu experts from across the country. "Times are changing and across the globe there is a renewed interest in ancient Indian knowledge. So, it is natural that we will tweak our syllabus to include Vastu in architecture and infrastructure classes," said Joy Sen, head of RCGSIDM and a faculty member of the architecture department.

The Introduction Levels
1. Vaastu will be introduced in graded modules to UG architecture students, who are taught courses like basic design and history of architecture.
2. PG infrastructure course will have BTech students from departments of architecture, civil, electrical, mechanical and even management graduates
3. Students will have assignments, projects and tests on the Vastu concept
"Today, the whole world is looking at green living, after suffering due to erratic concretization. Vastu revolves around the healthy relationship of nature and infrastructure, hence its modern relevance," Sen informed.
MoU signed between IIT-Delhi and Macquarie University to promote academic collaboration
A Memorandum Of Understanding ( MoU ) has been signed between the Indian Institute of Technology (IIT), Delhi and  Macquarie University, one of the Top 10 universities of Australia to promote an extensive variety of academic and research activities.
As per a statement released by Macquarie University, The MoU will further faculty and student exchange, initiatives for teaching and learning, promote research collaboration, workshops and training in the field of Engineering and Sciences.
IIT Delhi, a widely acclaimed Engineering and Technology Institute and Macquarie University, it's faculty of Science and Engineering is renowned for its innovations in the fields of cybersecurity, Telecommunications, Wireless networking technology, and Information technology. These institutes have entered into an agreement to collaborate in these fields and to achieve useful research and academic outcome.
The MoU was signed by Macquarie University's Pro Vice-Chancellor (International) Ms Nicole Brigg and witnessed by Prof Richard de Grijs, Associate Dean (Global Engagement), Faculty of Science & Engineering. Prof Sanjeev Sanghi, Alumni Affairs and International Programmes represented IIT Delhi.
Prof Richard de Grijs said, "The Memorandum of Understanding we sign today is the beginning of what we believe to be a long relationship in which we will learn with, and from, each other through cooperative academic pursuits,".
The signing of this MoU has been considered as the first step towards an impactful research collaboration between IIT-Delhi and Macquarie University by Professor Sanjeev Sanghvi, Dean AAIP, IIT-Delhi. This MoU will bring together students, researchers and academics from both the institutes and will provide them with a way by which they can benefit from mutual expertise.
Prime Minister's Research Fellowship open for students from all universities
The Prime Minister's Research Fellowship (PMRF) which was earlier applicable for students from IISc, IITs, NITs, IISERs and the centrally funded IIITs will now be open for students from all universities.  Under the PMRF a research grant of Rs 2 lakh is provided per year and Rs 70,000 is given every month to a student.
On Friday, In a three-day conference of vice-chancellors headed by HRD minister Prakash Javadekar, it was amended that all the students looking for admission in Full-Time PhD programmes will be eligible for the Fellowship programmes but they will be subjected to some conditions.
The HRD minister, Prakash Javadekar released the All India survey of  Higher Education (AISHE) report and stated that there has been an increase in the Gross Enrolment Ratio from 25.2% during the year 2016-17 to 25.8% during the year 2017-18.
Prakash Javadekar said
"Lack in innovation and quality research is the foremost challenge before the country. Quality expansion and teaching reform is the need of the hour,".
The report also stated that the total higher education enrolment has been estimated to be 36.6 million including 19.2 million boys and 17.4 million girls. 47.6% of the total enrolment was estimated to be girls.
The All India Survey for higher education was started in the year 2011 to prepare a comprehensive database on higher education. This survey was then made an annual exercise by the government after seeing the benefits of the data collected from the first report.
All the research projects of the HRD including IMPacting Research, INnovation and Technology (IMPRINT) will now be opened for the teachers and students from all the universities. To avoid plagiarism, all the universities will be provided with the Turnitin software free of cost.
MoU signed between IIT-Kharagpur and AIIMS to start research programmes.
The All India Institute of Medical Sciences ( AIIMS ) and Indian Institute of Technology (IIT) Kharagpur, two prominent institutions of the country on Tuesday signed a Memorandum of Understanding with an objective to bolster interaction and cooperation.
According to a statement released by AIIMS, the main goal of this Memorandum is to boost research outreach programmes and medical services among the faculty members, scientists and the students to perform joint academic and research programmes, collaborative research projects, supervising masters and doctoral students.
The New MoU between AIIMS and IIT-Kharagpur
As per the memorandum signed between AIIMS and IIT-Kharagpur, a decision was taken by the two institutions for conducting joint academic programmes such as MD-Ph.D, MSc-Ph.D, PhD and more courses, and combined internship programmes for AIIMS and IIT-KGP students, conducting joint research programmes and obtaining research funds from external funding agencies.
Under this programme, some other joint academic programmes such as short modular courses specially designed for the benefit of undergraduate and postgraduate students, exchange programmes for the faculty members, use of the lab facilities and also sharing the data among the two.
Recently IIT-Kharagpur was ranked among the top 100 in the Times Higher Education Golden age rankings 2018 because of it's continuous research efforts.