H-1B Norms no hurdle to a Indian Entry: US universities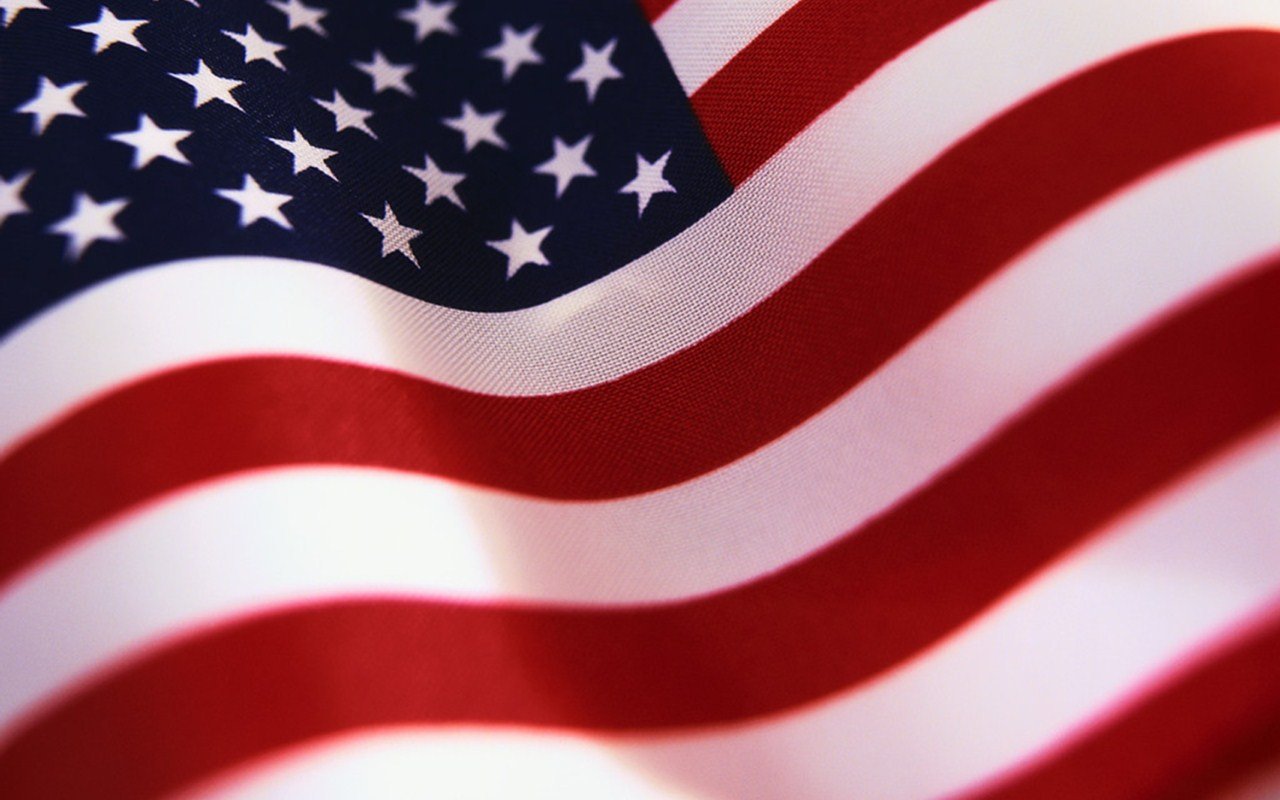 Changes in H1B visa norms are making a lot of noise in the US. this has raised concerns among those who wish to have a future there. But the presidents of the top US universities have recently assured international students that they are still in demand by top American industrial and business enterprises.
The Reason for the Assurance
"The Indian students in US universities have no reason to get unduly perturbed if they are seeking placements in America after finishing their courses. Presidents of top universities in USA have assured the Indian students that their talent is very much acknowledged here. Top American firms are keen to employ Indian students like before. The universities in the USA are with the international students including those from India," said Virender K Moudgil, Indian-origin president and CEO of Lwarence Technological University. He was recently on a visit to India.
Moudgil, who is meeting Indian students aspiring to enroll in US universities, assured that American university campuses are safe. He added that efforts are being made to promote multi-culturalism. He described the recent controversy as a 'blip' which will disappear.
"Indian students in the USA do well because they are not only talented but also hardworking. Therefore, they are at an advantage and are sought after by the American firms across disciplines," Moudgil explained.

Chasing the US Dream
He recalled his own success story from a boy in Ludhiania to a be the president of a US university, "I went to the USA for higher studies in early '70s. I returned with a cushy job as a lecturer in a top university in Punjab. But I returned to the USA as it was giving me the opportunity to excel in my area of research. Thereafter I charted a different course of passion and now I lead an American university."
NIT Srinagar is hiring for faculty recruitment 2019: Apply now for 76 posts @ nitsr.ac.in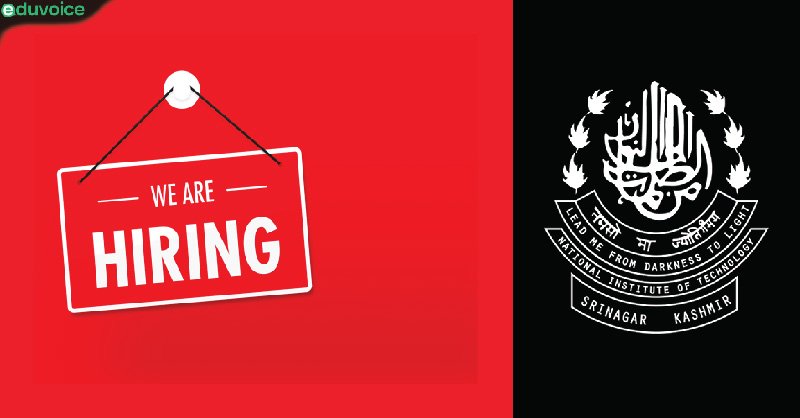 NIT Srinagar recruitment 2019: The National Institute of Technology (NIT), Srinagar has advertised for various faculty vacancies. Candidates who wish to apply for the same can apply at the official website, nitsri.ac.in.
NIT Srinagar recruitment 2019: Important dates
Application process starts: February 20, 2019
Last date to apply: March 20, 2019
Total number of vacancies: 76 vacancies
NIT Srinagar recruitment 2019: How to apply
Go to the official website, nitsri.ac.in
On the homepage, click on 'advertisements/jobs'
Click on 'faculty positions'
A PDF will open, read instructions carefully and click on a link
Link will redirect you to a new page
Click on the post you are applying at and select apply online
The application link is not activated yet and will only work post-February 20, 2019.
Candidates need to download the application form online and submit it to – Registrar, National Institute of Technology Srinagar, Hazratbal Srinagar 190006 by speed / registered post. Applications reached post 4pm of April 1, 2019 will not be accepted.
NIT Srinagar recruitment 2019: Eligibility criteria
Candidates need to have a PhD degree to be eligible for the posts. Additionally, candidates must have at least 60 per cent marks in preceding degrees.
NIT Srinagar recruitment 2019: Application fee
Candidates will have to pay Rs 1000 as application fee
For candidates belonging to the reserved category, the fee is Rs 500
NIT Srinagar recruitment 2019: Candidates will have to pay Rs 1000 as application fee.
(Source India Today)
India-Singapore To Sign Pact For Skilling Indians In Aviation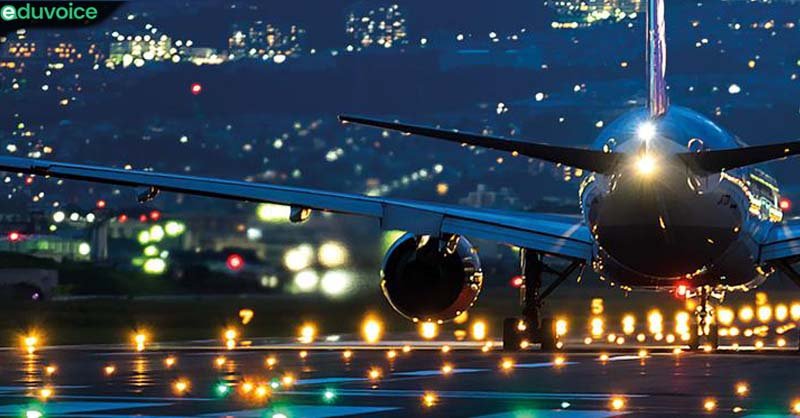 India and Singapore will sign an agreement for skilling Indian youths in the aviation sector at the Aero India Show next week.
India and Singapore will sign an agreement for skilling Indian youths in the aviation sector at the Aero India Show next week. Academies will be set up in Bengaluru and other places in India that will act as regional hubs for the training of Indian youths for domestic and overseas jobs in these sectors.
National Skill Development Corporation of India's (NSDC) Aerospace and Aviation Sector Skill Council in collaboration with Singapore Polytechnic and a Singapore-based private sector firm will signing a Memorandum of Understanding (MoU) on February 22 to establish skill development centers.
Aero India show 2019 will be held in Bengaluru from February 20-24. It will provide a significant platform in bolstering business opportunities in International aviation sector.
These "Centers of Excellence in Advance Skilling" will provide training and certification drawing from Singapore curriculum and standards in sectors such as aerospace and aviation, emerging technologies, automotive and logistics.
"These are all priority sectors under "Skill India" and "Make in India" programmes, which require large workforce with advanced technical skills," India's High Commissioner in Singapore Jawed Ashraf said here on Friday.
He said that these sectors also provide more productive and remunerative employment opportunities.
Singapore is a leader in aviation services including maintenance, repair, overhaul services as well as skill development across various sectors, Ashraf said.
This is one of the many collaborations between India and Singapore in the crucial skill development sector following the signing of two MoUs between NSDC and Singapore Polytechnic to establish state-of-the-art Trainer and Assessor Academies across India.
"Skills development is one of the new areas that have gained prominence in the bilateral engagement with many countries, but especially with Singapore, not only at central but also at state level," the envoy said.
There are several institutional engagements including plans for setting up the first Indian Institute of Skills in Mumbai in collaboration with Singapore's Institute of Technical Education Services (ITEES); training programmes for state government officials in public administration and governance; urban planning, logistics and infrastructure development in collaboration with many Singapore-based institutions, including Institute of Technical Education, Singapore Cooperation Enterprise and Civil Service College.
Singapore has also opened three internationally acclaimed Skill Centers in India (New Delhi, Udaipur and Guwahati) and more coming up, Ashraf said.
The World Class Skill Centre (WCSC) in New Delhi has seen hundreds of students clearing the courses in the areas of Hospitality and Retail Sectors with 100 percent employment rate. There are plans to move WCSC to a new site and further expand it, he said.
Madhya Pradesh, Jharkhand, Assam and Odisha are also working with ITEES and Polytechnics in Singapore to develop skill centres. Odisha conducted training of 100 officials from ITI in Singapore last year.
"The close ties between India and Singapore have a history rooted in strong commercial, cultural and people-to-people links, reinforced by convergent strategic interests," Ashraf said.
The relationship, elevated to a Strategic Partnership in November 2015, has gained a new momentum and direction in last three years, he said.
"The initiatives in skill development taken during Prime Minister Narendra Modi's visit in 2018 are now showing results," Ashraf added.
(Source – NDTV)
Uttarakhand To Get National Law University (NLU)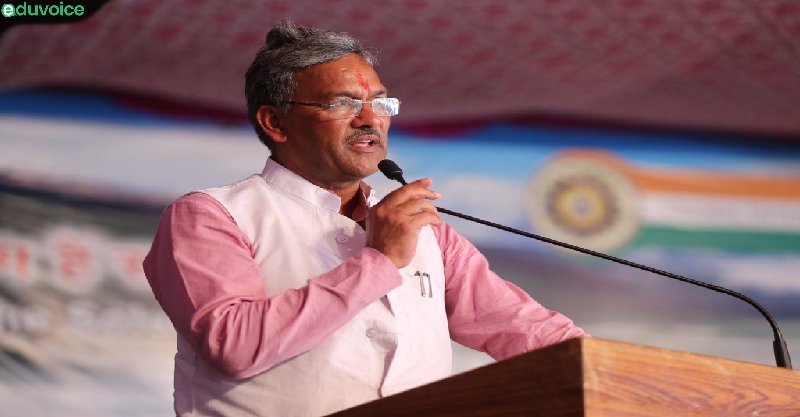 The Centre has decided to set up a National Law University in Uttarakhand, an official statement said here on Wednesday.
The Centre has decided to set up a National Law University in Uttarakhand, an official statement said here on Wednesday. "Here is good news for all those youths who want to make a career in law. The Chief Minister has informed that a National Law University will be opened in Uttarakhand," the statement said. 
Thanking Prime Minister Narendra Modi for giving his nod to open the university in the state, Chief Minister Trivendra Singh Rawat said that Modi had special love for Uttarakhand.
India has 21 national law universities, admissions to which are held through a Common Law Admission Test (CLAT). 
(Source NDTV)