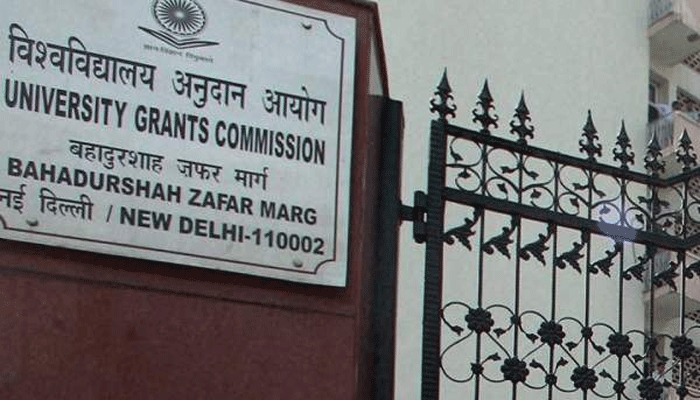 The University Grants Commission (UGC) is all set to get a new Chairman very soon. The Union HRD ministry has constituted a three-member committee to appoint UGC's new chief.  The current Chairman Ved Prakash demits office on April 03, 2017.
Ministry officials have informed that the selection panel will be headed by S-VYASA Chancellor Dr H R Nagendra. Dr Nagendra happens to be Prime Minister Narendra Modi's Yoga Guru and has become part of another key committee in the government. He is a technical engineer from IISc Bengaluru who has served as a consultant at the prestigious Harvard University. Dr Nagendra was also a part of the visiting staff at Imperial College, London.
HRD Ministry constitutes selection committee under officiating-head JNU VC
Selection commission is also likely to include former VC of Saurashtra University D P Singh & former VC of the Lucknow University. JNU VC M Jagadesh Kumar will be officiating as the Commission head since the present UGC chairperson Prof Ved Prakash is on leave.
Prof Ved Prakash is a decorated personality who has served as a consultant to the World Bank. He also represented India in a number of high-powered delegations which helped the our country to forge collaboration with other countries in the field of higher education and research.

HRD Ministry sets up commission for selection
Prof Prakash is an eminent author as well, to a number of books, articles and research papers. His literary work includes a wide range of spectrum which expand to areas concerning higher education, educational planning and administration and personnel selection.
The UGC is working to encourages autonomy in universities and even privatise higher education centres in the country. And in these times a right headship to the organisation is the much-needed boost.  And with the UGC having faced flak from some committees in the past, the new team at the helm has an up-hill task cut-out.
IIM Ahmedabad director Ashish Nanda Quits
Director of premier B-school Indian Institute of Management Ahmedabad (IIM-A), has resigned citing personal reasons.  Professor Ashish Nanda was a serving director for around 3.5 years. He vacates the post in September. It is noteworthy here that he had quit his post at Harvard Law School to return to India and his alma mater IIM-A after 20 years.
Personal Reasons Cited
So what propelled this sudden decision? "There are two reasons behind the decision and its time. First, my wife and son are far away from here and I want to spend time with them. Besides, the institute is doing great at this time with support and cooperation of the chairman (Kumar Mangalam Birla) and alumni. So this was the right time to take the decision," Nanda told TOI.

Short excerpt from Nanda's Letter to IIM-A
"Dear members of the IIMA community, these past three and a half years, I have woken up every day feeling fortunate to be working for an institution that has contributed tremendously to me. I feel privileged to have followed the footsteps of people I greatly admire, to have had the opportunity to lead the institute at a crucial time in its trajectory, and to have contributed to the best of my ability to its continuing success. I believe we are at a point when there is alignment among various constituencies of the institute as to the direction we ought to follow and considerable momentum along the path that we are following.This is as good a time as any for leadership transition at the Institute. Thus, I have requested IIM A chairman Mr Birla that I step aside from the position of director, and he has graciously acceded to my request."
Nanda's resignation has been accepted by the chairman of the institute Kumar Mangalam Birla.
UP Government appoints VCs of two universities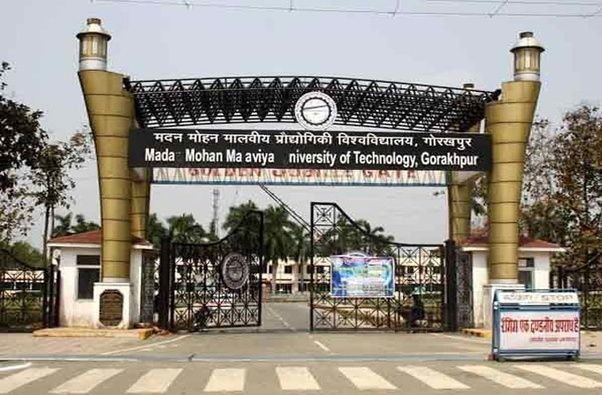 KGMU and MMMTU get new VCs
Uttar Pradesh Governor Ram Naik has appointed vice chancellors of two Universities in the northern state of Uttar Pradesh. The universities who got new VCs are King George's Medical University (KGMU) and Madan Mohan Malviya Technical University (MMTU), Gorakhpur. These VC's have been appointed for a tenure of three years.
The New VCs
Dr MLB Bhatt the new VC of the KGMU was formerly the head of Radiology department of the same university. On the other hand, Prof Srinivas Singh of Electrical Engineering department, IIT Kanpur took charge as VC of MMMTU, Gorakhpur.
This has been confirmed by a press release issued by Raj Bhawan. Principal Secretary of the Governor Juthika Patankar infomred the media and the universities that these appointments have been made for three years from the date the Vice-Chancellors assume charge.

The Concerns
In general in universities these days there is simmering discontent among professors that research output has been compromised severely and placements had fallen significantly. Thus they feel, a professional and competent V-C is required to set this right.
In this backdrop of the Governor directly appointing the VCs in Uttar Pradesh has raised a few eyebrows. Few academicians concerned are hoping that the selection process is not politically influenced. But other professors on the condition of anonymity insisted that since only a person with a technical education background must be appointed to the top post, the above two well qualify to the same.
Thus, the two VCs have a long road ahead to prove the negative myths and opinion wrong by proving their mettle. The experts  believe they will do very soon since both MLB Bhatt and Prof Srinivas Singh head institutes where they have a technical expertise in. Well, only time will prove the belief and expertise.
V-C's appointments a Tumultuous affair at Aligarh Muslim University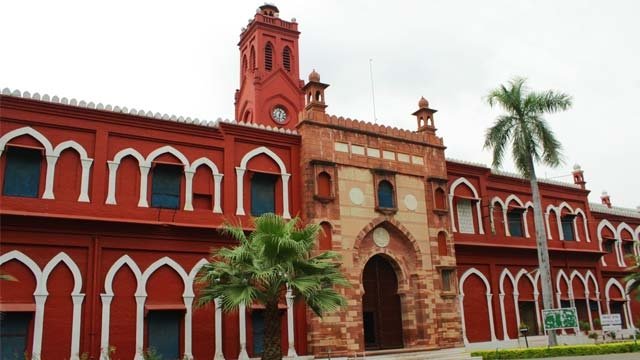 The Aligarh Muslim University has again embroiled itself in controversy- this time over the appointment of its new Vice Chancellor. As per trusted sources, AMU presented the names to HRD Ministry that has in turn recently forwarded them to the Visitor, the President of India. And of the applicants, Professor Tariq Mansoor is suspected of involvement in corruption.
A Samaritan calls for Diligence
As Zameeruddin Shah, the current V-C is due to retire this year, the AMU recently finalised three names for the post of the new V-C and forwarded it to the HRD ministry. The furore is over shortlisting the name of Professor Tariq Mansoor, who has been in large-scale corruption cases in the college where he is Principal. Dr Abu Saleh Sharif and Dr Shahid Jameel are the two other names that have been forwarded to the Visitor. Further, Advocate Prashant Bhushan in his letter to the president has requested the matter to dealt with diligence. He wrote: "It is pertinent to mention that there are serious charges of corruption against Prof Tariq Mansoor. He has been recommended by the AMU court, having secured the highest number of votes for the post of V-C. Universities should have V-Cs who are persons with "dignity", "integrity" and "impartial standards."
The Corruption Allegations
The names of candidates are finalised by the AMU court on the basis of voting. Misappropriation of funds meant for JN Medical College are amongst the corruption charges against Prof Mansoor. According to the Annual Inspection Report (2014-15), the Principal Auditor General had recommended recovering an amount of Rs 2.19 crore from the salary of Prof Mansoor. This was on accounts of misappropriation of government funds as an unauthorised expenditure was made from funds meant for a non-operational trauma center at the medical college.