Nagpur To Host Symbiosis' Second Largest Campus Soon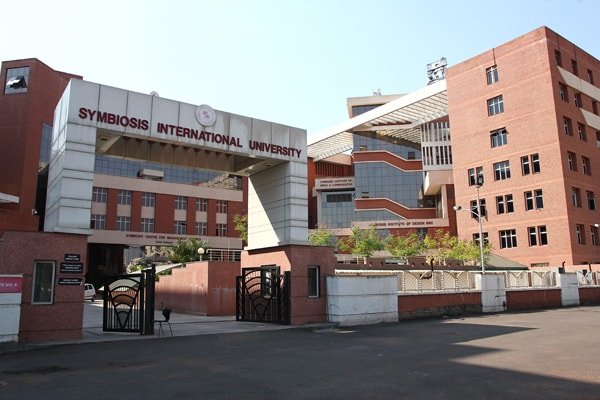 Creating Talent Pool of Professionals
The much acclaimed Pune-headquartered Symbiosis International University (SIU) is very soon coming up with its second largest campus at Nagpur. The Nagpur Municipal Corporation (NMC) has already allotted 75 acres of land for the proposed campus at Wathoda.
The SIU will reserve certain number of seats for local students who will also get concession in fees.
At a press meet in Nagpur, Principal Director of Symbiosis Society Vidya Yeravdekar informed, "The Nagpur campus will be the second largest campus of the Symbiosis after its Pune campus. It will be first time in the history of Symbiosis that out of the total student intake, 25 per cent seats will be reserved for Nagpur-domiciled residents along with 15 per cent concession in academic fees."
"She took pride in detailing, "Now students of Nagpur will not have to go and take up professional courses at Pune or Mumbai. Even students from Afro-Asian countries will be studying here, thus establishing Nagpur as an education-hub on the global map," .
The society manages the SIU, which provides courses in different streams ranging from law to management.
Plethora of Subjects on Offer
Mrs. Yeravdekar also added that  "The Nagpur campus will offer courses in management (BBA-MBA), law (BA LLB and BBA LLB), design (fashion & textile), skill development in fields of health, information technology and communication."
Thus, the students passing out of the varsity will be a brimful talent pool of professionals required in the second capital of Maharashtra. Nagpur is an aviation hub and hence courses in aviation and airport logistics along with a top notch architecture centre will also be a part of the curriculum of this SIU centre.
Speaking on the occasion, Municipal Commissioner of Nagpur Shravan Hardikar said, "A detailed tendering process was followed for the allotment of land. Two conditions were primary: 25 per cent reservation to Nagpur-domiciled students and financial concession in fees to local students. Major emphasis has been given on introducing management and skill-based courses."
The inauguration ceremony will take place on Saturday.
MoU signed between IIT-Delhi and Macquarie University to promote academic collaboration
A Memorandum Of Understanding ( MoU ) has been signed between the Indian Institute of Technology (IIT), Delhi and  Macquarie University, one of the Top 10 universities of Australia to promote an extensive variety of academic and research activities.
As per a statement released by Macquarie University, The MoU will further faculty and student exchange, initiatives for teaching and learning, promote research collaboration, workshops and training in the field of Engineering and Sciences.
IIT Delhi, a widely acclaimed Engineering and Technology Institute and Macquarie University, it's faculty of Science and Engineering is renowned for its innovations in the fields of cybersecurity, Telecommunications, Wireless networking technology, and Information technology. These institutes have entered into an agreement to collaborate in these fields and to achieve useful research and academic outcome.
The MoU was signed by Macquarie University's Pro Vice-Chancellor (International) Ms Nicole Brigg and witnessed by Prof Richard de Grijs, Associate Dean (Global Engagement), Faculty of Science & Engineering. Prof Sanjeev Sanghi, Alumni Affairs and International Programmes represented IIT Delhi.
Prof Richard de Grijs said, "The Memorandum of Understanding we sign today is the beginning of what we believe to be a long relationship in which we will learn with, and from, each other through cooperative academic pursuits,".
The signing of this MoU has been considered as the first step towards an impactful research collaboration between IIT-Delhi and Macquarie University by Professor Sanjeev Sanghvi, Dean AAIP, IIT-Delhi. This MoU will bring together students, researchers and academics from both the institutes and will provide them with a way by which they can benefit from mutual expertise.
Prime Minister's Research Fellowship open for students from all universities
The Prime Minister's Research Fellowship (PMRF) which was earlier applicable for students from IISc, IITs, NITs, IISERs and the centrally funded IIITs will now be open for students from all universities.  Under the PMRF a research grant of Rs 2 lakh is provided per year and Rs 70,000 is given every month to a student.
On Friday, In a three-day conference of vice-chancellors headed by HRD minister Prakash Javadekar, it was amended that all the students looking for admission in Full-Time PhD programmes will be eligible for the Fellowship programmes but they will be subjected to some conditions.
The HRD minister, Prakash Javadekar released the All India survey of  Higher Education (AISHE) report and stated that there has been an increase in the Gross Enrolment Ratio from 25.2% during the year 2016-17 to 25.8% during the year 2017-18.
Prakash Javadekar said
"Lack in innovation and quality research is the foremost challenge before the country. Quality expansion and teaching reform is the need of the hour,".
The report also stated that the total higher education enrolment has been estimated to be 36.6 million including 19.2 million boys and 17.4 million girls. 47.6% of the total enrolment was estimated to be girls.
The All India Survey for higher education was started in the year 2011 to prepare a comprehensive database on higher education. This survey was then made an annual exercise by the government after seeing the benefits of the data collected from the first report.
All the research projects of the HRD including IMPacting Research, INnovation and Technology (IMPRINT) will now be opened for the teachers and students from all the universities. To avoid plagiarism, all the universities will be provided with the Turnitin software free of cost.
MoU signed between IIT-Kharagpur and AIIMS to start research programmes.
The All India Institute of Medical Sciences ( AIIMS ) and Indian Institute of Technology (IIT) Kharagpur, two prominent institutions of the country on Tuesday signed a Memorandum of Understanding with an objective to bolster interaction and cooperation.
According to a statement released by AIIMS, the main goal of this Memorandum is to boost research outreach programmes and medical services among the faculty members, scientists and the students to perform joint academic and research programmes, collaborative research projects, supervising masters and doctoral students.
The New MoU between AIIMS and IIT-Kharagpur
As per the memorandum signed between AIIMS and IIT-Kharagpur, a decision was taken by the two institutions for conducting joint academic programmes such as MD-Ph.D, MSc-Ph.D, PhD and more courses, and combined internship programmes for AIIMS and IIT-KGP students, conducting joint research programmes and obtaining research funds from external funding agencies.
Under this programme, some other joint academic programmes such as short modular courses specially designed for the benefit of undergraduate and postgraduate students, exchange programmes for the faculty members, use of the lab facilities and also sharing the data among the two.
Recently IIT-Kharagpur was ranked among the top 100 in the Times Higher Education Golden age rankings 2018 because of it's continuous research efforts.